I'm pretty close to saying that I witnessed a small miracle tonight. The house...was quiet. No screaming, fighting, yelling, pushing, pulling, hitting...just...peace and harmony. Want to know why? Because of dinner.
When you're feeding a family of six, it sometimes takes an act of God just to find something everyone likes. The kids are six, seven, ten and eleven years old, so they'd pretty much eat chicken nuggets or pickles every night if you'd let them. As fun as that might seem, I try to make meals that appease the little ones, as well as we grown ups. This one did the trick.
You can scroll down for the recipe if you'd like. It's for an awesome baked ziti that's easy to make, but oh so good. The kids thought it was fun because they got to eat 'tubes' for dinner. Adam and I thought it was fun because we could actually hear crickets as they gobbled it down.
It's not often when our home is peaceful and quiet, but when it is, Mama Mia.
Ingredients:
1 Pound Italian Sausage
1 Pound ground beef
4 Garlic cloves, finely chopped
1 Onion, finely chopped
1/2 teaspoon crushed red pepper flakes
Salt and pepper to taste
1 teaspoon dried Italian Seasoning
1 cup beef stock
2 large cans (28-32 oz) of Italian tomatoes
1 large can (28-32 oz) of tomato puree or tomato sauce
1 pound ziti or penne pasta
2 cups fresh ricotta cheese
1 cup parmesan cheese, divided
1 egg
1 pound mozzarella cheese, grated
Few fresh basil leaves or basil paste
Begin by browning the sausage and beef in a large pot over medium - high heat. (Slightly lower temperature if needed.)
Add garlic, onions, red pepper flakes, salt/pepper and Italian seasoning and continue on med-high heat until onions soften. (about 5-8 minutes)
Add beef stock, tomatoes and sauce/puree and break the tomatoes up while they cook.
Bring the whole pot to a slight boil then reduce the heat to a low simmer. Add chopped basil leaves or paste, then simmer for 30 minutes.
Fill another pot with water (add salt if desired), bring to a boil. Add pasta and cook according to box, usually around 10 minutes.
Meanwhile, mix ricotta cheese with 1/2 cup of parmesan cheese, 1/2 cup of grated mozzarella and egg.
Drain pasta and add to meat/sauce mixture. Stir pasta until blended into sauce.
Pre heat oven to 375*
Carefully add ricotta cheese mixture into pasta/sauce and fold gently until cheese is incorporated throughout.
Pour mix of pasta/sauce/cheese into casserole dish (I used a big one and still had enough to fill another medium dish).
Top whole casserole dish with grated mozzarella cheese. Bake at 375 degrees for 20 minutes covered, then an additional 5-10 uncovered.
Enjoy!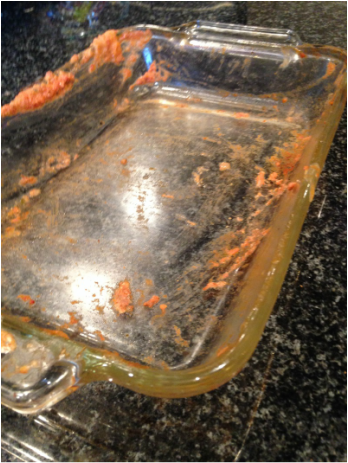 I would've taken a picture to show you if I'd known it was so good, but it was destroyed in like, two seconds. Hope it's a hit in your house too!
Keep Voting! Thank You for Moving us UP!