Aaaaaah October. It's one of the best times of the year. Cool weather, beautiful colors, that certain "feel" in the air...and yes...Halloween.
It's the kick off holiday of the season. We get so excited to start decorating the house and thinking about pumpkins and caramel apples, (and candy) upcoming Thanksgiving with family and friends, (and candy) and of course, Christmas. (caaaaaandy)
As fun as Halloween is, I'll have to admit that I get a little crazy when it comes to thinking of costumes for the kids each year. I try to come up with a theme that will go over well with each of them, but as they get older, it becomes harder and harder. I know our Halloween themes are numbered because Christian is nine this year. He's going to want to do his own thing within a year or two I'm sure. As for now, while I can still get away with dressing them as a group, I have their theme picked out and just ordered their costumes. I hope it's going to be the best year yet.
Here are their Halloween pictures from the past few years...Happy October!!!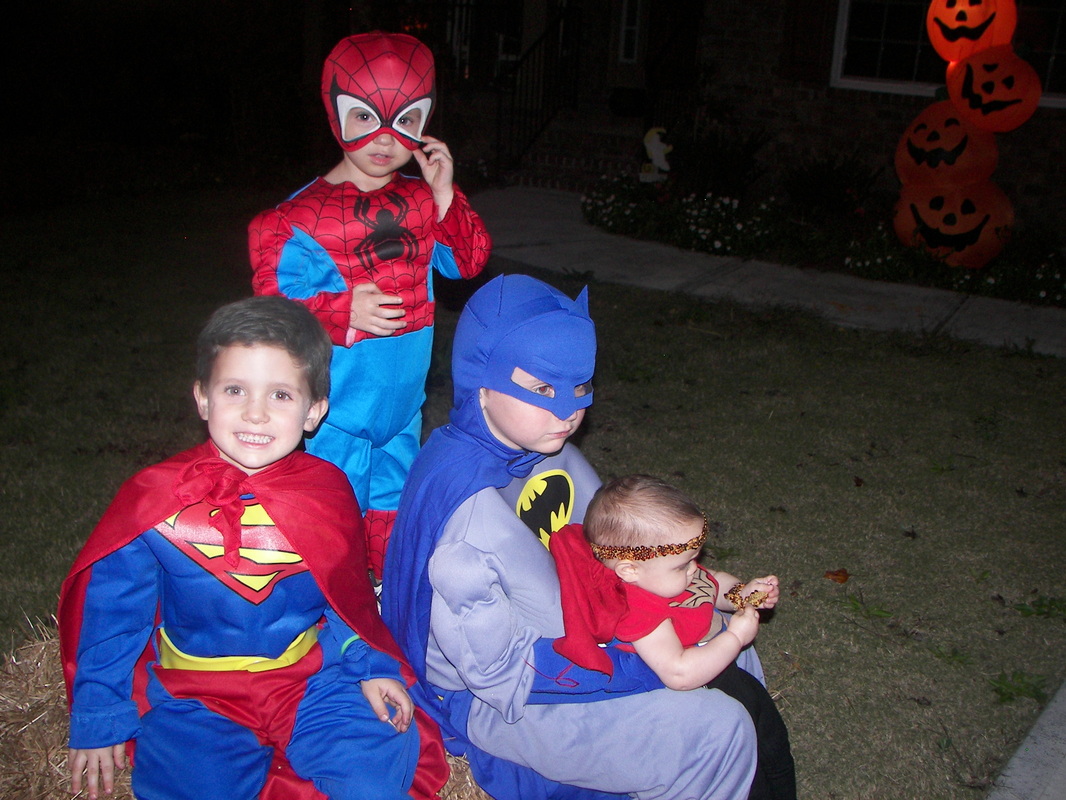 Spider-Man, Batman, Superman...and finally...Wonder Woman!!! 2009 (Thought it would be a good idea to spray Ethan's hair dark to be Superman...not so much.)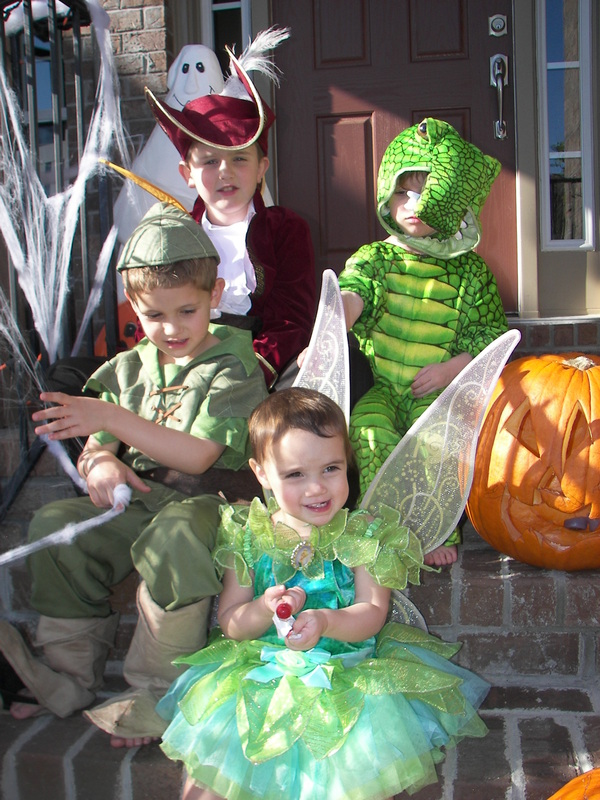 Christian as Captain Hook, Preston as the crocodile that chases Captain Hook, Ethan as Peter Pan and Lauren Elizabeth as Tinker Bell 2010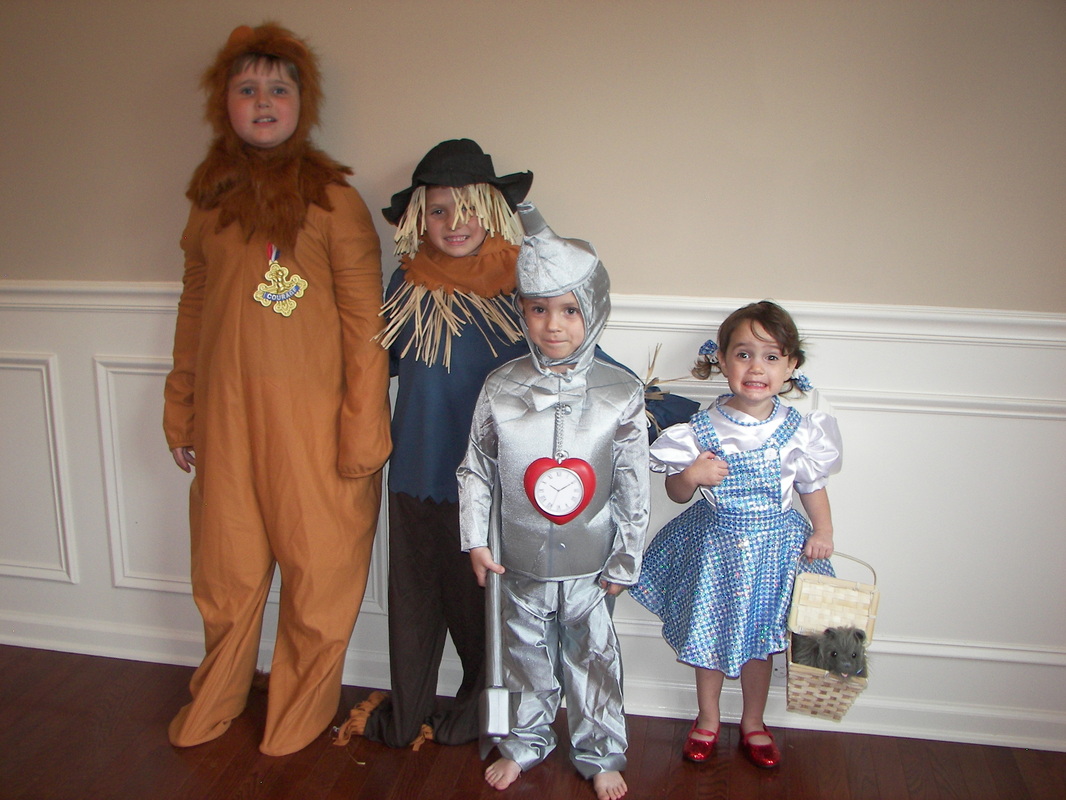 Last year...2011...Christian as the Lion (you can tell by his excitement that he's about "done" with the whole theme thing) Ethan as the Scarecrow, Preston as the Tin Man and Lauren Elizabeth as Dorothy.
We're excited for this year's costumes and I promise that I'll post a picture as soon as they're here!
Happy Halloween!