"Are you on your way?" The text buzzed in my pocket at work. Checking the time, I dropped everything and shot to the car.
"Come on...come on..." If there was ever a person that had nowhere to go today, they decided to drive in front of me. I had ten minutes to get to our baby boy's Preschool graduation.
My stress level was good. It didn't allow me to think about the day. It didn't seem possible that our youngest son was finishing his first year of school. It was only just a minute ago that the doctor was holding him up announcing, "It's a boy!"
Yet here I was, scrambling to find a parking spot in the full lot, getting ready to see him graduate.
Rushing into the school, I found my family and collapsed in a seat. It was okay. Preston's teacher was getting them ready in their classroom and they were about to come out.
Still feeling a little frazzled, I checked the camera, made sure there was battery life and then waited.
When the time came, we turned behind to look. That's when it hit me. Maybe it was the graduation music of "Pomp and Circumstance," but when I saw his little face walking down the aisle, it was hard to hold back.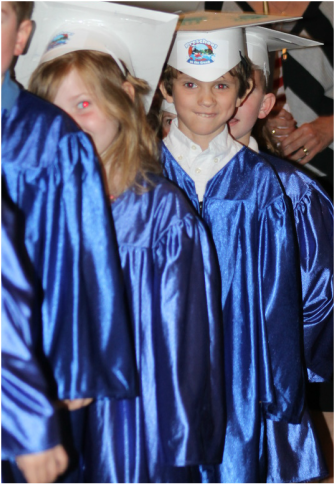 It seemed like just yesterday that he was walking in for his first day of school - giving his sister a quick hug with his wild summer hair, Spider-Man shoes and backpack.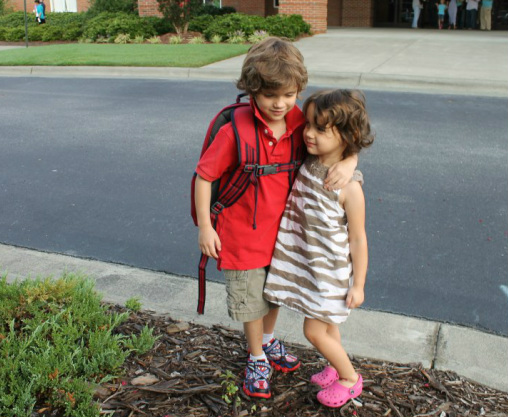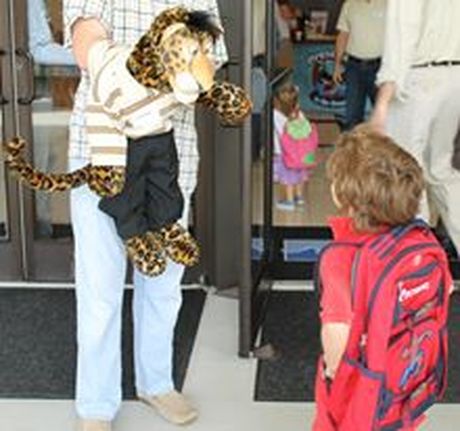 Yet here he was, so grown and proud. His days with classroom friends and school - coming to a close.
Watching him walk across the stage to receive his diploma gave a bitter-sweet swell inside. It was hard to compete with the different emotions. As happy as I was, I tried to fight off the images knowing that all too soon, this day would instead be his graduation from high school.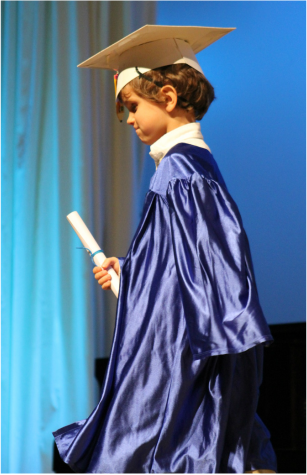 It was a proud moment. We were blessed that Preston has had such a wonderful year of learning and growing. He was so lucky to have such Amazing teachers and classmates.
The year will definitely have the biggest place in our hearts.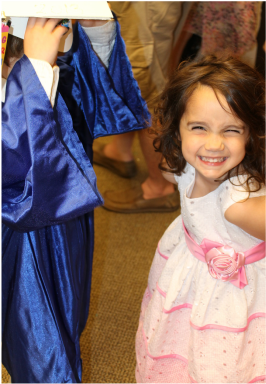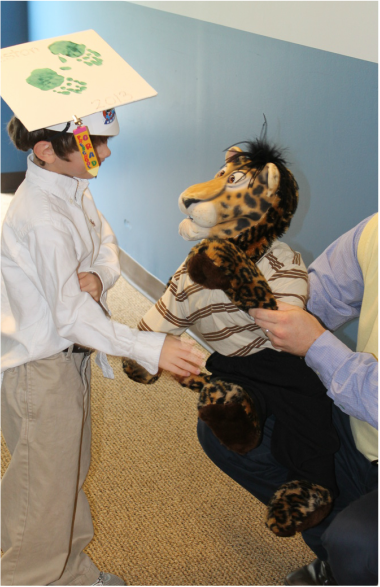 Congratulations Little Man! We Love You and we're so Proud
of You!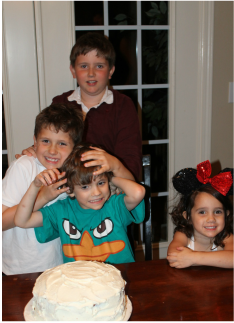 If you like our little blog, Please click the picture of this Mom for a Vote! Thank You!