Have you ever been to a preschool Christmas play? Some people love them...others (like brothers and sisters) dread them. No matter what, you can't escape the cute factor. All of those little boys and girls singing and dancing their way through the recital.
Back in November, Preston's class was given speaking parts to learn for the play. Preston was so excited and he practiced until he had his line down forwards and backwards. He practiced during breakfast, while brushing his teeth, before bedtime, in the car...he could hardly wait for the big day. He was going to be fantastic.
When the time came, we took our seats and waited. Cameras began clicking away as the children took the stage. Preston didn't look excited or happy...he didn't look scared though either. He really didn't look much like - anything. He just kind of stood there.
When the time came for his line we held our breath. He had the microphone in front of him but didn't say a word...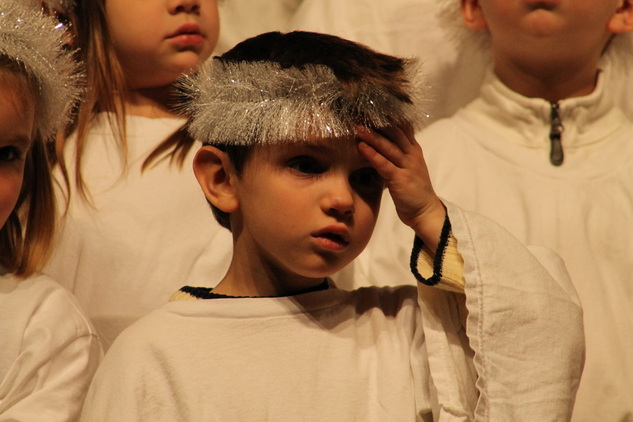 The little girl beside him took the mic and said the line..."Glory to God in the highest Heaven, and on Earth, Peace to those on whom His favor rests."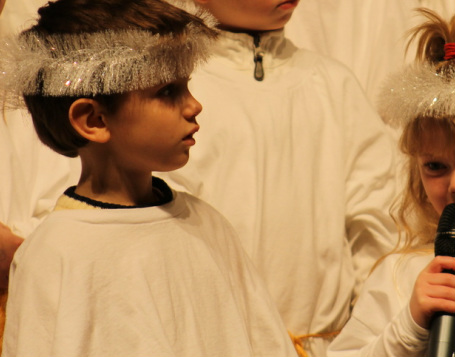 That was it. Our mouths fell open as the microphone was passed to the next child. She said the line perfectly and beautifully but I wanted to go hug him and tell him that everything was okay. The rest of the songs were sung and the play went on...but then...something happened. Out of nowhere, it began to snow.
I don't know HOW they did it, but they had snow machines above the kids that turned on to create an enchanted world. The kids didn't know about it...the teachers didn't even know about it. Everyone cheered in awe - and then we saw Preston's face.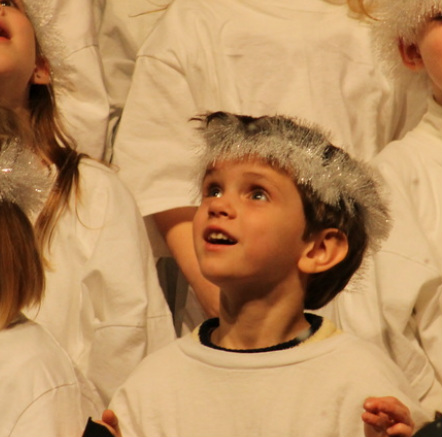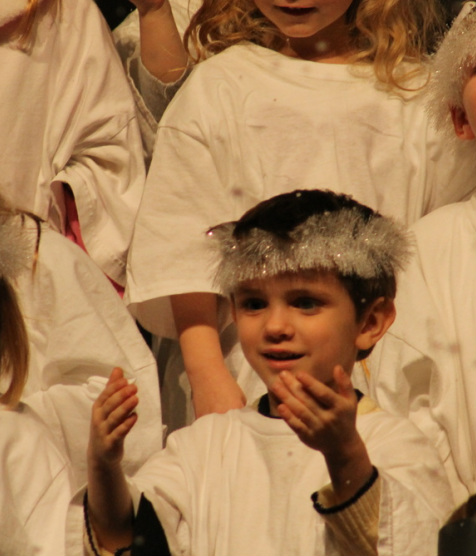 Full of wonder, he tried to catch the falling magic. Suddenly, nothing else mattered...and it became the best Christmas pageant ever....even for brothers and sisters.