It's so great to write the first blog in such a long time with absolutely and 100% no pain.
The surgery was scary to do, but now that it's over, I'm so glad that I did it. We didn't know until the surgeon got "in there" that a cervical disc had already ruptured and another was close to rupturing. I wondered if the pain would get better over time once the surgery was done, but as the doctor said would happen...when I opened my eyes, the pain was gone. Nothing. No shooting and numbness down my left arm, no weakness. It was amazing.
The cut in my neck doesn't look so bad...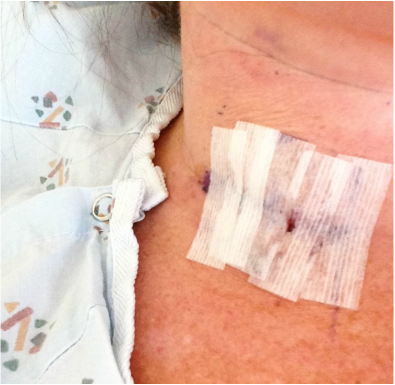 And the drugs they gave me in the hospital knocked me out pretty well... (I was talking to the walls)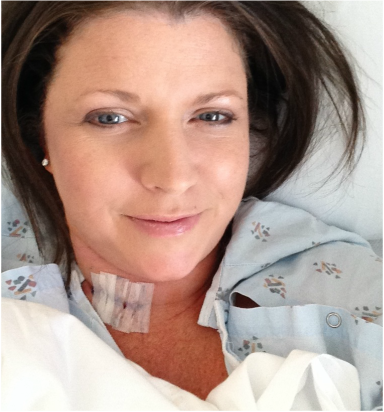 I'm home and am taking it easy. I'm off the pain meds now and healing well. I haven't had my follow up with the doctor yet, but hopefully he'll give me the "all clear" so I can get back to life.
It's been a pain to go through all of this, (bad pun) but through it all, it's been a nice reminder of how wonderful it is to have such beautiful friends and family. THANK YOU for your prayers and kindness. This world is a Wonderful place because of you. XO