IT SNOWED! IT SNOWED!!! Trampling feet ran through the house at the crack of dawn and I rubbed my eyes wondering what time it was.
The kids screamed and danced from window to window taking in the sights. Pulling myself out of bed, I hoped for a blanket of white to greet me with the pull of the blinds.
Ummmm...no. Technically, there WAS snow I guess. It barely covered the grass. To kids who never get to see it though, in their eyes, it was the North Pole.
"Can we go out now Mom? Can we go sledding Dad?" Adam dropped his jaw as he met me by the window. "Are they kidding?" Trying to hide my smile, I shook my head no. Giving Adam a jab to the ribs I grinned, "Let's go. They've got snow covered mountains to climb."
Putting the kids in winter snow gear was a feat all its own. When you're not used to dressing them this way, it felt like trying to put cats in a straight jacket. Bib overalls with buckles and zippers became next to impossible to do while they pulled and leaned towards the door.
Finally letting the door fly open, a blast of unfamiliar arctic air stung against our faces. The kids eyes widened and their smiles grew from ear to ear.
Off they ran to conquer the day. The mighty snow of almost an inch was enough to provide endless amounts of fun for four ridiculously excited little ones.
I don't know if we'll get anymore "snow" this year, but at least I'm glad that they had fun with what we got...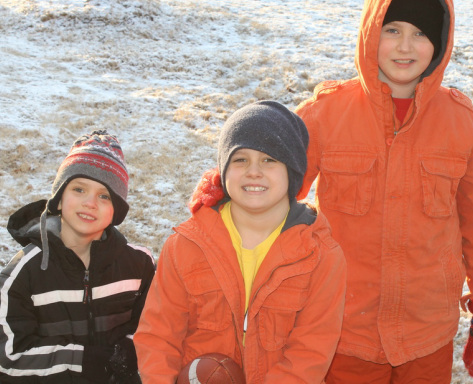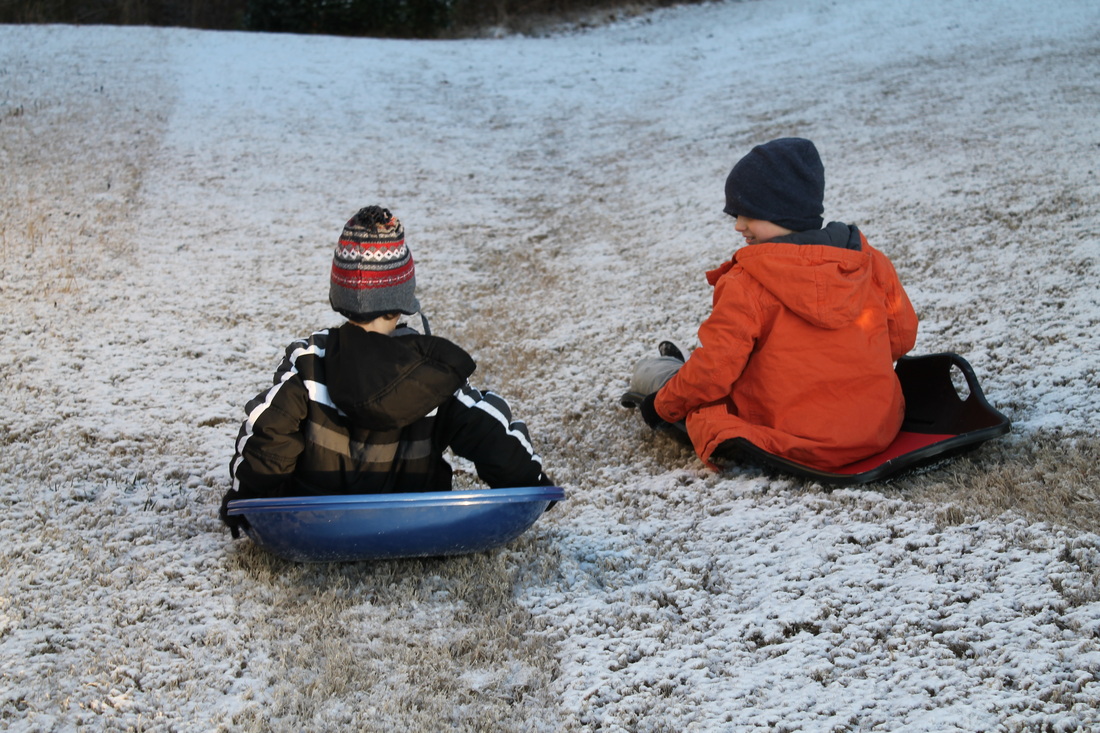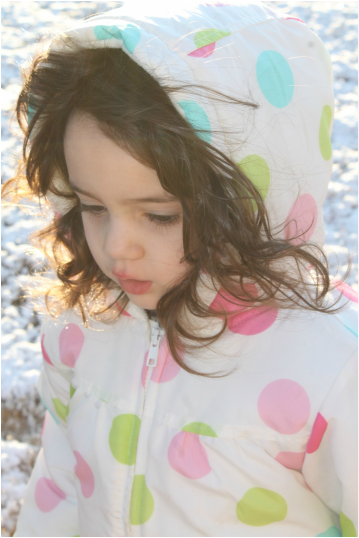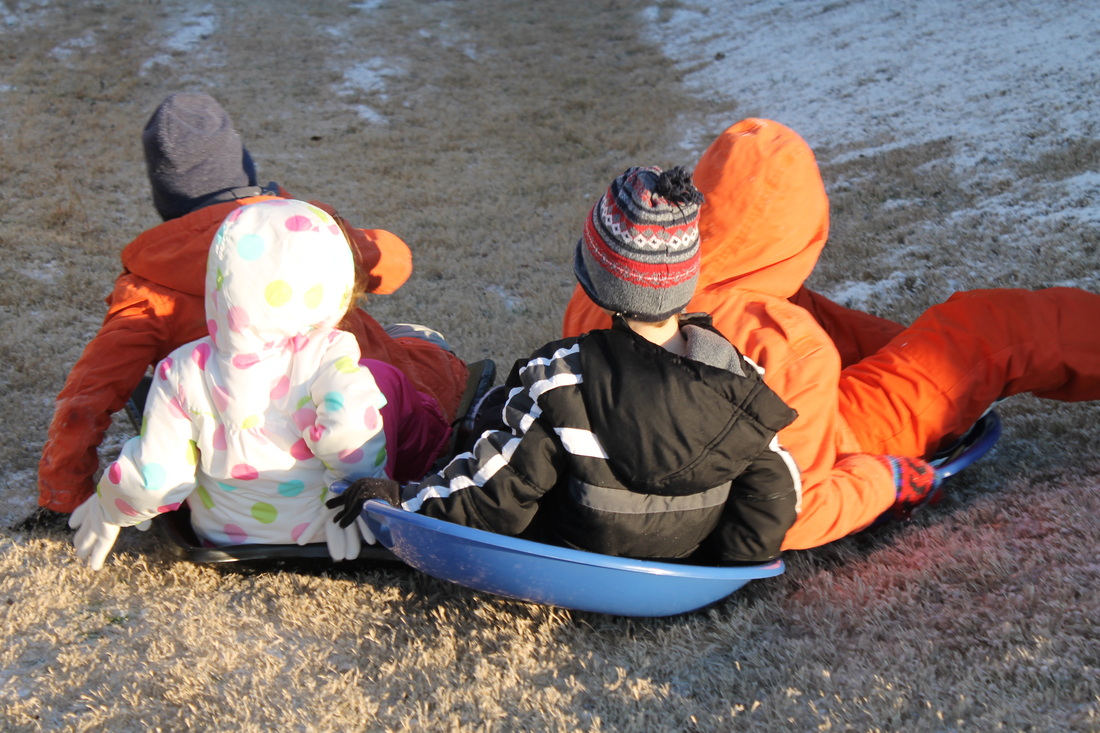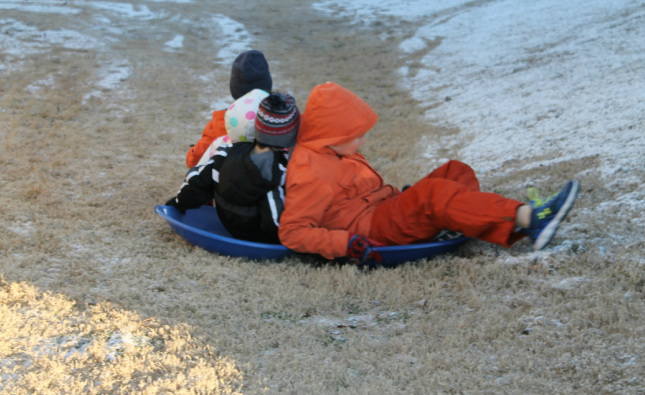 *+*+Please VOTE each day! Thank You!*+*+