You know when you were a kid and your mom screamed, "I hope you have FIVE wild children, JUST LIKE YOU!"?
Yep. We heard that a lot in our house.
Nine out of ten times is was because of my older brother though. He was the life of the party and had like, zero fear of anything.
My brother, David was that guy you saw flying over the side of a cliff, while his friends stood on the edge wondering how deep the water was below.
The simple fact that he survived his entire childhood, still puzzles our friends and family to this day.
This is where God's sense of humor comes in.
My brother grew up to marry the perfect girl. They have two children...one girl, one boy...and guess who the boy resembles?
Our nephew is six years old and his name is, Charlie. He's the cutest and toughest little guy on earth. One look into his big blue eyes and your heart will melt.
This weekend, my sister-in-law, Heather, took Charlie and his sister, Fiona to the park. It was the best day ever. (Hence, the shirt.)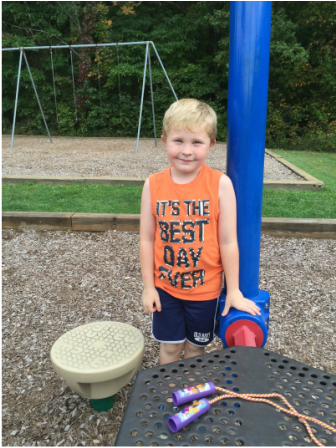 Before I continue, I should mention - when my brother was young - he rode BMX bikes. He jumped, flipped and pulled tricks that were unreal, even putting his arm through the handlebars by mistake once, as the bike flipped over...breaking his right arm...in half.
Back to the park. Our niece and nephew were having a wonderful time, playing and having fun.
When it was almost time to go, Charlie went across the monkey bars one last time. Swinging from his left hand and hanging from the bars, he flew down, landing on his right arm.
Just like his dad's, it broke in half.
I've never seen anything like this though.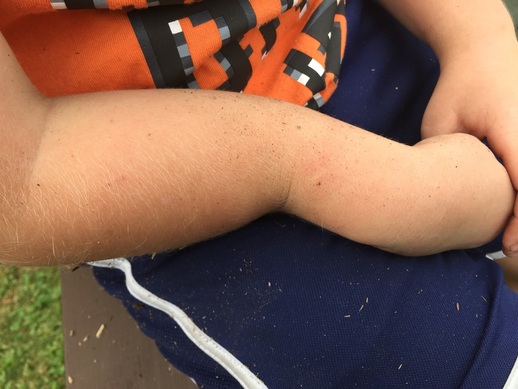 Scooping him up, his mom reacted like a pro. She called the EMS and held him to her, keeping him calm.
Charlie was taken to the hospital where they set his arm, casted it and fixed him right up, all the while he was tough as nails.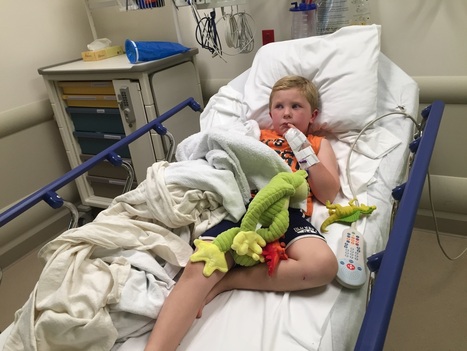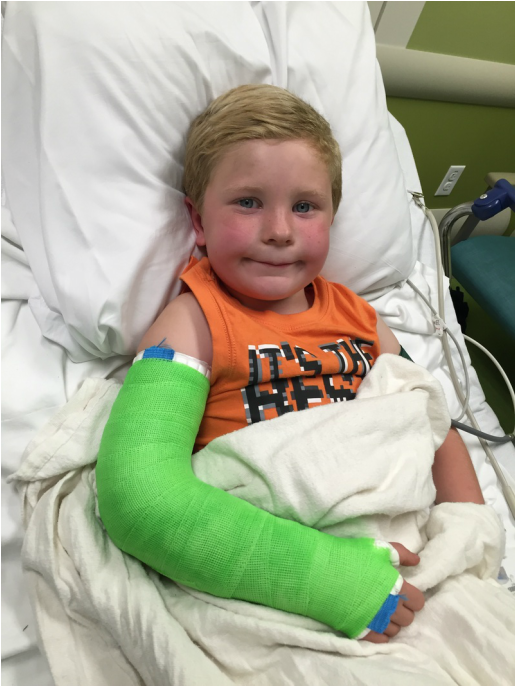 David and Heather had quite an experience I'm sure they hope to never relive again. They, along with the emergency personnel responded beautifully. The police even sent Charlie a get well letter the next day.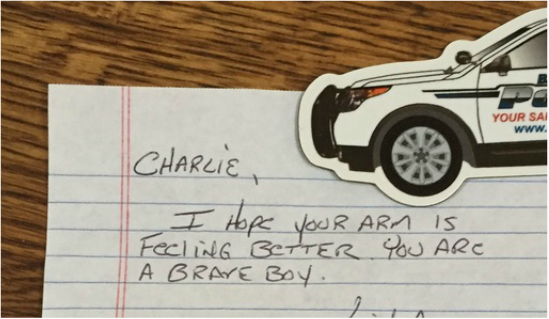 It's hard to believe how accurate my mom could have been when she used to scream back in the day. My brother's son is as brave and strong as he's always been...and from the looks of it...maybe just as wild.
Get well Soon, Charlie. We Love You, Sweet Boy!
THANK YOU for Voting by clicking BELOW each day! You're moving us up in rank! Woo Hoo! XOXO