We've been trying for nine years to have a good experience with Santa Claus. Year after year, each time we've seen him, there's been at least one child crying, staring off into space, or just totally freaking out.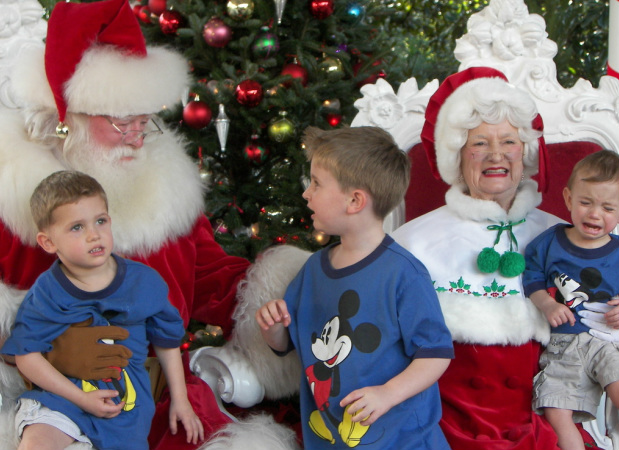 Nothing was able to prepare us for the reaction of our baby girl though. When she came along, we had visions of her three big brothers sitting proudly with Santa, as she sweetly whispered in his ear... Ummmm, yeah.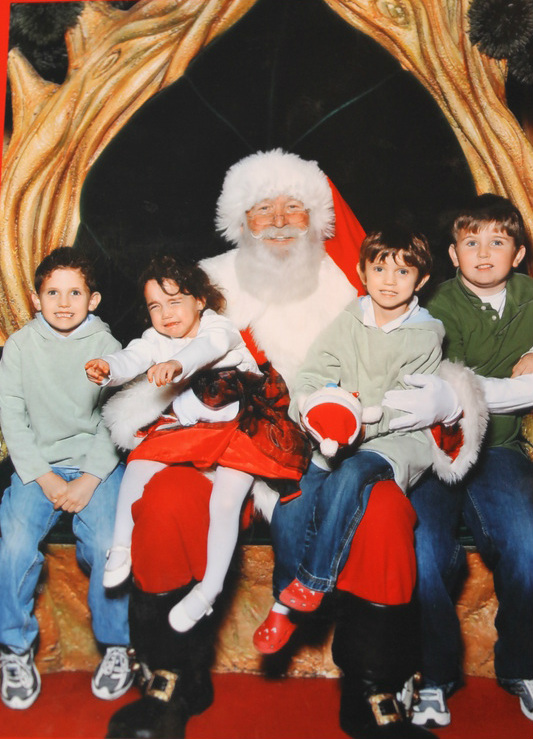 The trouble was, she didn't reserve her "love and affection" for the big man himself...she showed an equal amount of adoration for the Easter Bunny each year too.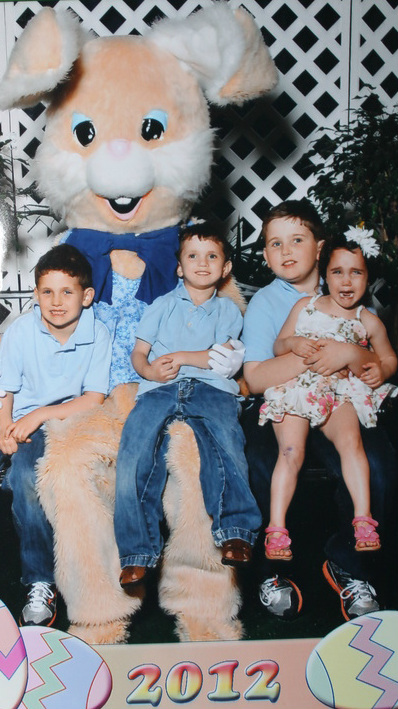 We had all but given up. Adam and I went round and round on whether we should even try it again this Christmas.
While we were at a store, there he was, so we decided to give it one last go.
We stood in line and waited...and waited. When the time finally came, all four kids ran through the barrier line to see Santa. I grabbed Adam's arm and whispered, "Do you think she's going to do it?" We watched as the two younger boys hopped up in his lap while our nine year old sat down beside him. Lauren froze when she felt that she was too close - and went to her big brother Christian instead.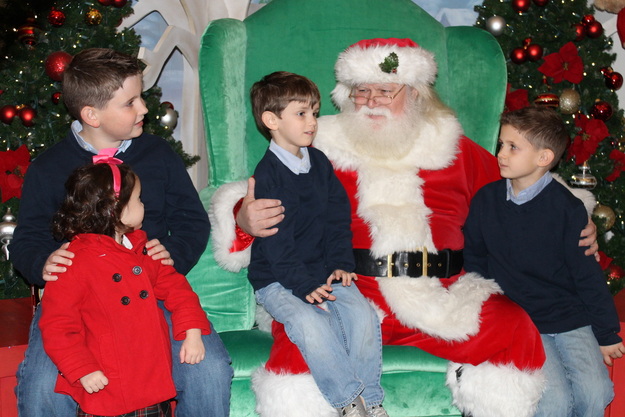 Within the first few seconds, Christian leaned down and whispered something to Lauren.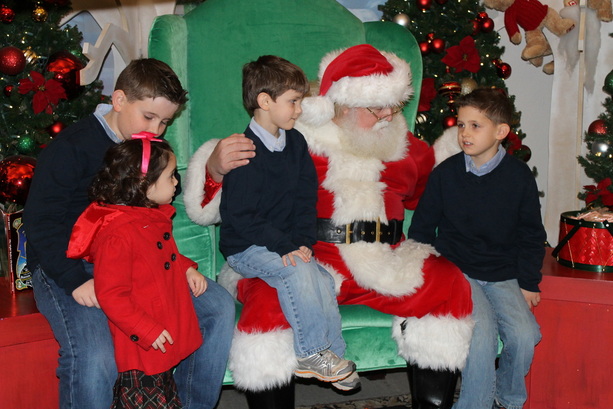 We don't know what he said, but out of nowhere, Lauren walked right up to Santa and got in his lap while her brothers grouped around her.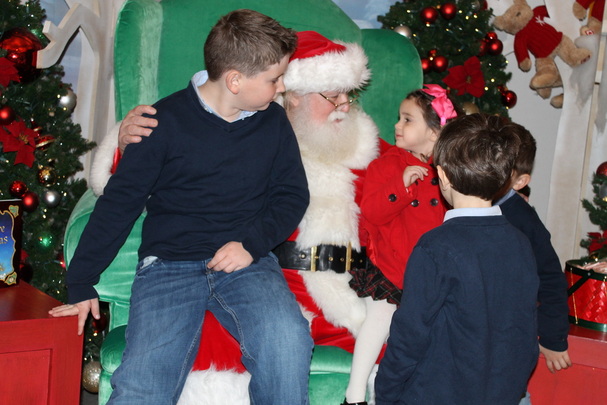 We stood frozen and watched as she sat there for the first time with no fear.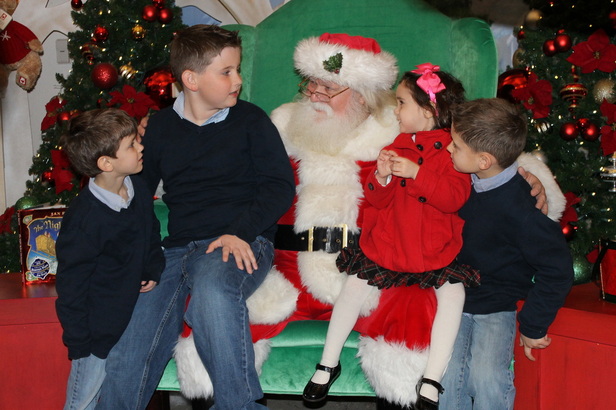 We tried to keep as quiet as we could while they spent their few minutes with him. Just before it was time to go, as her brothers gathered around, so help me she actually whispered something in his ear.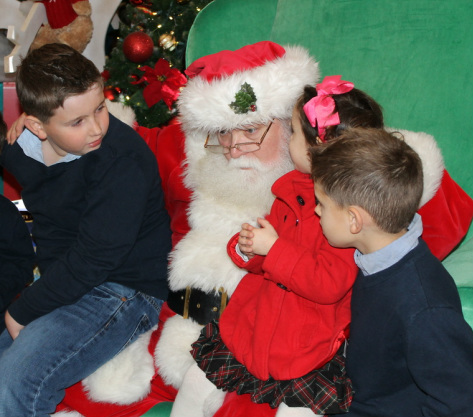 As we walked away, we asked her what she said. She stopped and looked up at us with wide eyes, "I told him I'm not scared of him anymore." She reached up to take Adam's hand and began to walk again. This time though, she had the biggest smile.