Okay, so like, today - at school - I gave my BFFs the friendship pins and bracelets I made last night. They were the prettiest colors, just like Punky Brewster would want. I love that show. I also love The Facts of Life and Silver Spoons. Ricky Schroder is dreamy. Growing Pains is also good because Kirk Cameron is so cute.
I think my new favorite cute boy though is the one from a movie I just saw with Kristie. It was called "The Goonies". The boy's name was Mikey and he was totally the cutest. Goonies never say die.
Later in school today, I heard we're going to practice for our class recital. We get to sing the most awesome song called "We Are the World" and we're so excited. We really wanted a Madonna song or one from Michael Jackson, but our music teacher said we should just stick with this one.
After that, for recess, our homeroom teacher said we could take our Cabbage Patch Kids outside to play. My mom says that people got into fights at the store over them and that's like, crazy. I think Tricia brought her Care Bear today too and maybe even her My Little Pony. Nothing beats how many Strawberry Shortcake dolls she has though...or stickers. She's awesome.
I'm actually just glad that I get to go outside for recess today, because I thought I would totally have detention after getting caught writing a note to Sissy. I wish I could like, invent some way to just zap messages to my friends. That would be so cool.
After school, my brother David and I are probably going to play some Atari. I love Pac Man and he's good at Donkey Kong and Frogger.
I like to watch TV too. My favorite show is "You Can't Do that on Television". I love it when they get slimed.
My big brother and I always fight over the remote control though. It's so cool now that we don't have to get up to change the channels.
Anyway. David always wants to watch Mtv because he says the music videos are so gnarly. He thinks he's so rad in his parachute pants, but he totally needs to take a chill pill, because it's not like they're ever going to stop playing the videos. duh.
At least today is Thursday, so no matter what, my family will get together tonight to watch "The Cosby Show" and "Family Ties". We might even talk mom and dad into getting a pizza and trying out the new pop they call "New Coke". I'll bet that's going to do great and last forever.
Well, I guess I'd better get going for now. There's a lot to do today. I can't imagine life ever getting more hectic than this.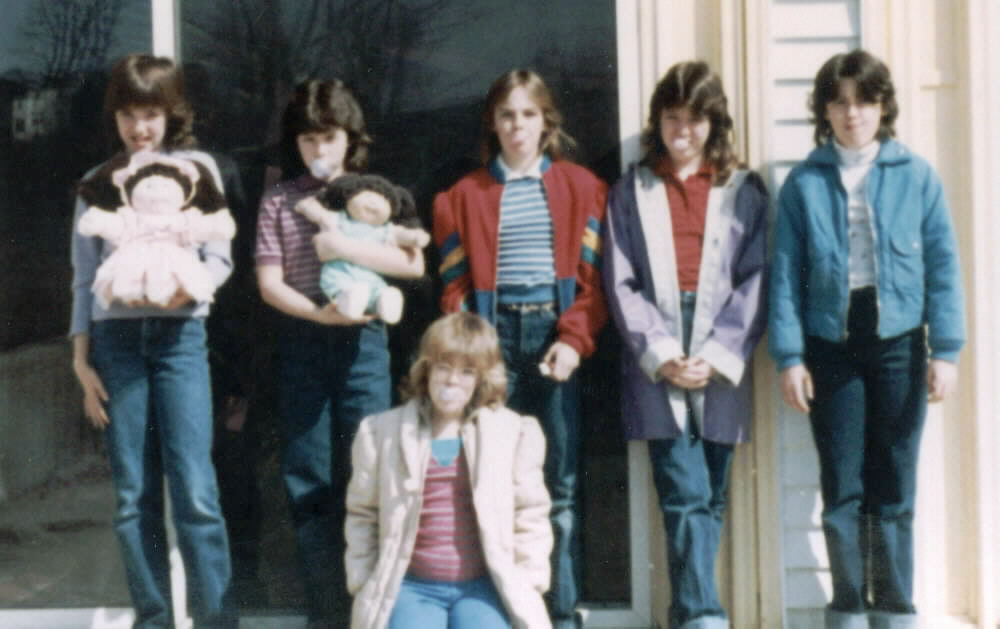 Editor's Note - A special THANK YOU to my BFF for life Tricia, who (totally) helped me with memories for this post.
I can't remember a time in life without you Trit, and I would never, ever want to. Miss and Love You!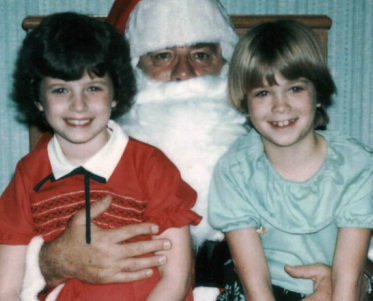 You would be totally Awesome if you clicked on the brown box below
for a VOTE! THANK YOU!