On the morning of Valentine's Day this year, our four year old little girl, woke up cheering, "HAPPY THANKSGIVING!"
We tried to explain saying, "Baby, it's not Thanksgiving, it's Valentine's Day."
Looking unaffected, she simply shrugged and said, "Oh. Okay."
Throughout the day, she danced around the house singing, "It's Thanksgiiiiiiiving! I Love Thanksgiiiiiiving!"
She wanted to help me make a "Thanksgiving" cake...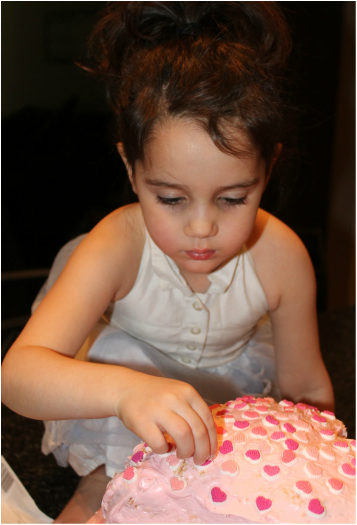 Then she moved onto "Thanksgiving" cards...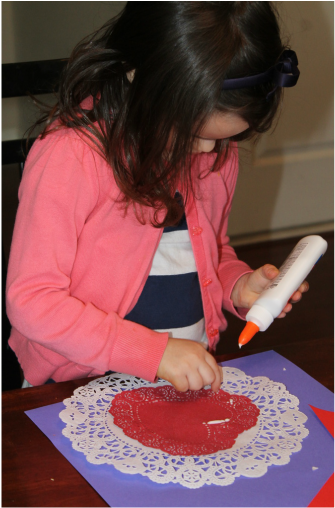 Her big brother (Luke Skywalker) wanted to get in on the action too...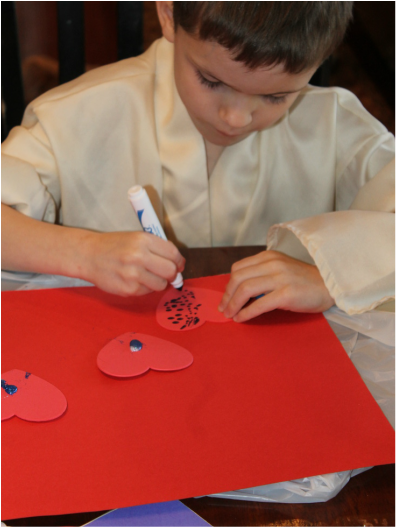 She even helped me make "Thanksgiving" dinner. My parents stopped by for the evening and wondered if we were having turkey.
We don't know where or why she got the idea that Valentine's Day was Thanksgiving. The more I thought about it though, she just may have been onto something.
There are people who don't like the idea of Valentine's Day, stating that "You shouldn't need a day to show people that you love them". As much as I love Valentine's Day, I'd have to say that I agree.
We should make everyday Valentine's Day...and Thanksgiving as well.
So this year, Happy Thanksgiving to you and your loved ones...on this day...and every other.
Please Remember to Click below to VOTE! Thank You!!!