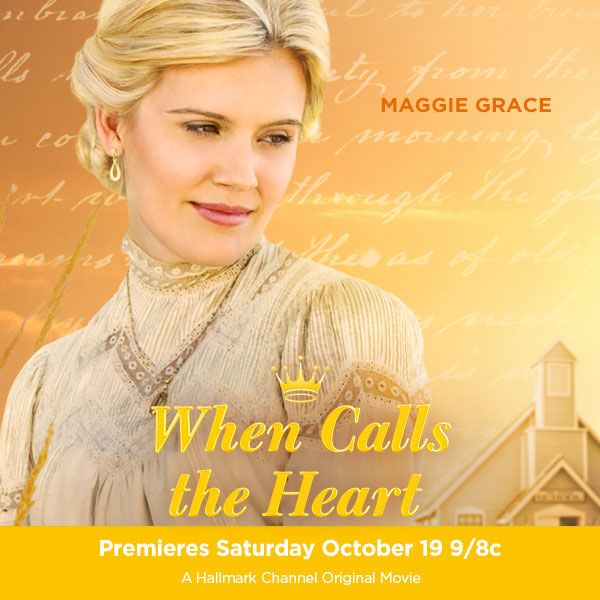 What a beautiful presentation from a book of the amazing author, Janette Oke.
Set in the 19th Century, socialite Elizabeth Thatcher is eager to begin her new career as a school teacher. When her first assignment is in a small prairie town in the dangerous western frontier however, she has a big decision to make. Will she stay in the comforts of her lavish home and lifestyle with her family, or venture off to the great unknown?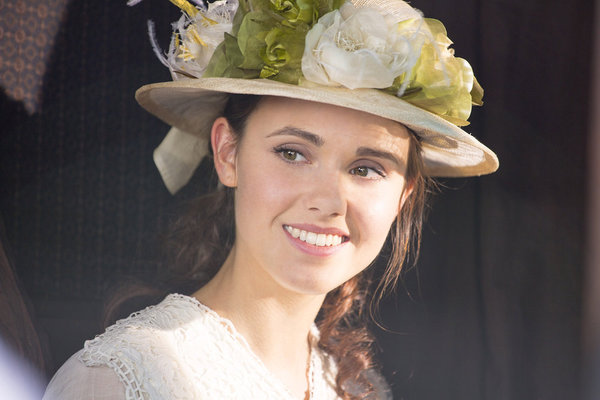 When Elizabeth finds a secret diary of her Aunt, she reads of her past as a teacher in the frontier. Elizabeth learns of her Aunt's journey and struggles, as well as of the (ridiculously) handsome man she encounters.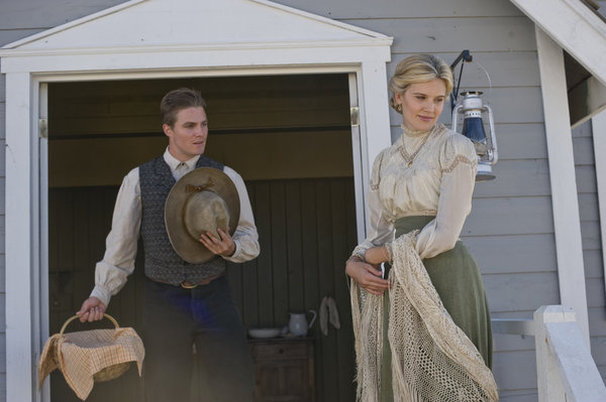 The Hallmark Channel Original Movie is a precursor to the next Hallmark Channel Original Primetime Series and features three-time Emmy® Award-winner Jean Smart ("Designing Women"), Lori Loughlin ("Full House," "90210"), Maggie Grace ("Taken 2")Stephen Amell ("Arrow"), Daniel Sharman ("Teen Wolf") and newcomer Poppy Drayton.
Lori Loughlin will continue her role in the series along with Erin Krakow ("Army Wives," "Castle") and Daniel Lissing ("Last Resort") who round out the cast of the series set to premiere January 2014.
The Hallmark Channel does it again with this amazing movie that will take you on a journey to another time, while filling your heart with love.
Hallmark Channel Original Movie premiers "When Calls the Heart" Saturday, October 19 (9pm ET/PT/8C)
Please Vote for our blog by clicking below!
We're in the top 10 now because of You! Woo Hoo!
THANK YOU!!!