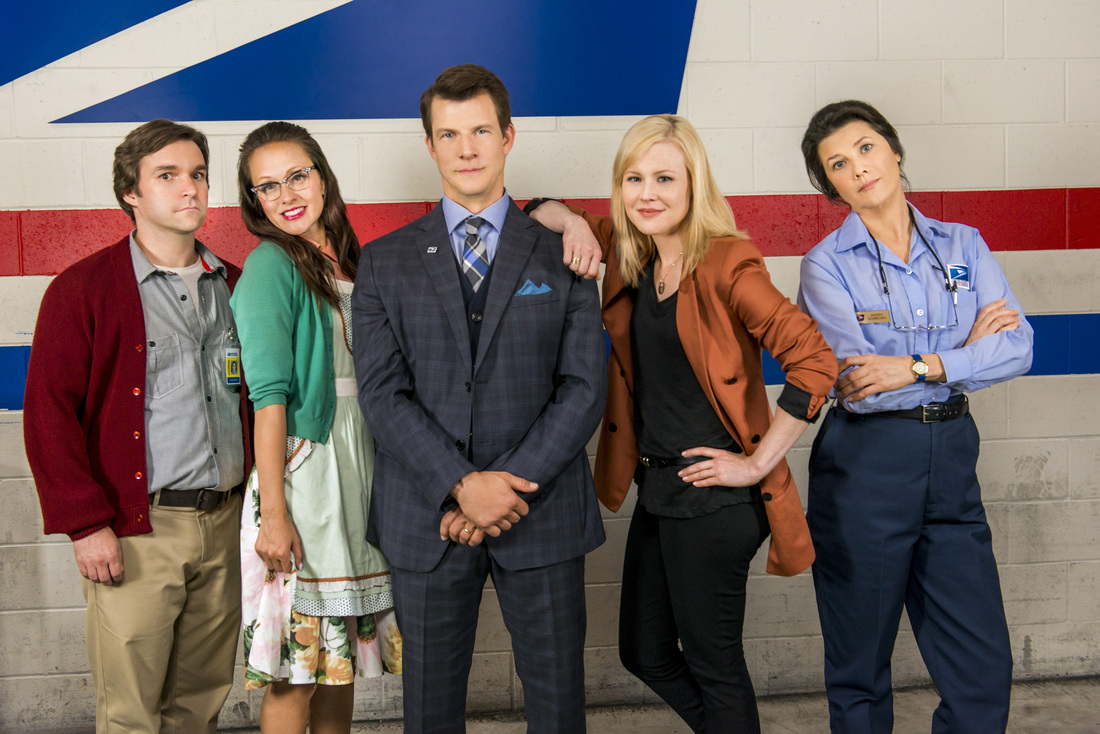 One of my favorite things to do it is to snuggle under a soft blanket and watch a good movie. This Saturday, the Hallmark Channel will be premiering "Signed, Sealed, Delivered" which will entice you to do just that.
It's an endearing story that has a touch of mystery and intrigue, mixed with hope and romance.
The movie marks Executive Producer Martha Williamson's return to television since her long running series, "Touched by an Angel".
"Signed, Sealed, Delivered" will be the pilot movie for an upcoming Hallmark original series that will prove to warm your heart.
The shows stars Eric Mabius ("Scandal," "Ugly Betty"), Kristin Booth ("The Kennedys") and Daphne Zuniga ("Melrose
Place").
A unique foursome works for the US Post Office in the "lost-mail" department, finding themselves changing lives through one misdirected letter at a time.
I loved the story throughout this film and the chemistry between the characters was outstanding. I look forward to the upcoming series and I'm sure you will too.
So, this Saturday, grab a blanket and snuggle up. "Signed, Sealed, Delivered" premieres on the 'Hallmark Channel' October 12th at 9 p.m. ET/PT, 8C.
There's something so romantic about a good old fashioned letter and cozy evening with a movie.
THANK YOU for Voting for our blog!