I'm so excited for Christmas movies on the Hallmark Channel to begin. This was the first of many that I was happy to cozy up to with a cup of hot chocolate and review.
Within a minute, I knew it would be fun for the whole family as the kids LOVED the spectacular scenes of the North Pole.
The story follows a single mom, (Tiffani Thiessen, 'Beverly Hills, 90210') as she uses her reporting skills to crack a case for her new job. She finds help from her son, (Max Charles, 'Mr. Peabody, Sherman') his school teacher, (Josh Hopkins, 'Cougar Town') and an adorable Santa's elf. (Bailee Madison, 'Trophy Wife, Pete's Christmas')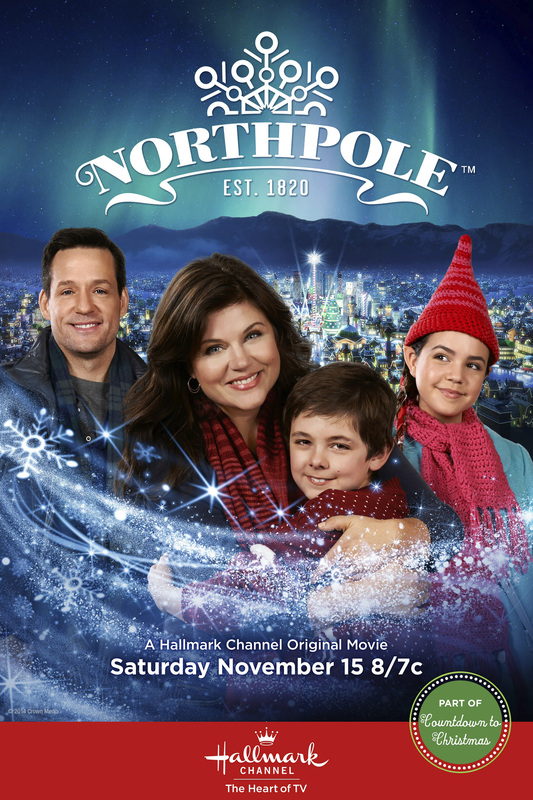 It's up to them to recapture the love and joy of the holiday spirit to save Christmas for their town...and the rest of the world.
"Northpole," is a Hallmark Channel Original Holiday Movie World Premiere. The film also stars six-time Golden Globe® and Emmy® nominated actor Robert Wagner ("Hart to Hart") and Emmy® nominee Jill St. John ("Diamonds Are Forever") as Santa and Mrs. Claus, with a special musical appearance by "American Idol" champion, Candice Glover.
As the first full-length, two-hour original holiday movie that Hallmark Channel and Hallmark Cards, Inc. have created together, "Northpole" is a beautifully told story, allowing children of all ages into the magical sights of Santa's world.
You can see it on the Hallmark Channel this Saturday, November 15 at 8:00 ET, 7:00 C.
Please CLICK Below to VOTE! Thank You!