It's here. Christian is nine years old and for the past (give or take) five years, he has complained of having pain in his feet. It gets especially worse if we go somewhere like an amusement park or a fair where we walk for long periods of time.
Last Thanksgiving we went to Texas to visit Adam's family. We spent a fun filled day at Sea World only to have Christian start in on how much it hurt to walk after being there for a few hours. We told him to stop complaining and growled at him with the fact that he was only eight years old and should be FULL of energy. His brothers and sister were literally running laps around us as we walked while Christian begged to sit at every bench.
Adam's dad sat us down later that night and told us that he thought Christian really WAS hurting. His dad explained how he had lived with flat feet his whole life and had to deal with the pain from it. We knew that Christian had flat feet too, we just never really thought that it could be hurting him that much. (Thank you parent of the year award.)
Feeling like the worst parents ever for not listening to our child, we ended up taking him to his doctor who did in fact say that he would qualify for surgery to correct his arches.
Christian had his left foot done earlier this year which has truly done wonders. Tomorrow will be the surgery for his right foot and he's scheduled to go in at 7:30 in the morning. Even though it's round two and we've already been through this before...it's always hard when your "baby" has to go through anything like this.
We know that everything will be fine and he will be so much better off in the end by getting it fixed. Adam's dad said that it would have made such a difference if he could have had this done as a child.
After church on Sunday, we asked Christian what he wanted to do before his surgery since he won't be able to put any weight on his right foot or walk for the next six weeks. He thought about it and said, "I'd really like to go to the beach and go around in the sand." His answer surprised us but I said, "Okay! Let's go to the beach to run and play." Christian turned to say, "Oh, I don't really want to play Mom. I want to go and try to look for sharks and cool stuff like that."
"Sharks?"
"Yeah, sharks. That would be awesome."
Off to the beach we went. Christian tried as hard as he could to look for a shark (and other cool stuff) while Ethan, Preston and Lauren ran and played the afternoon away.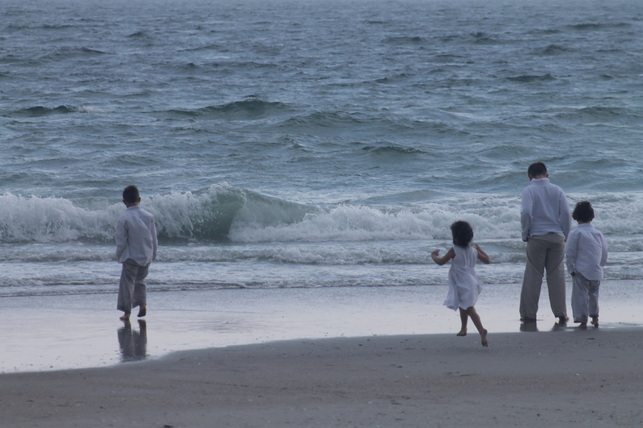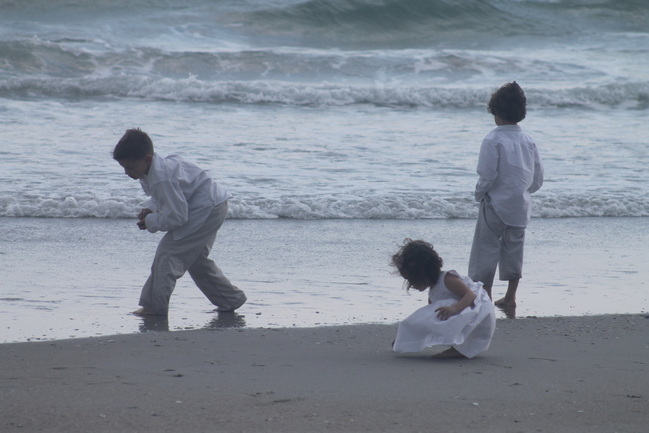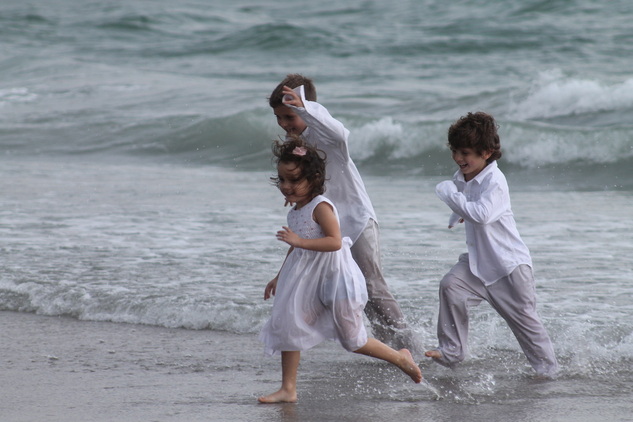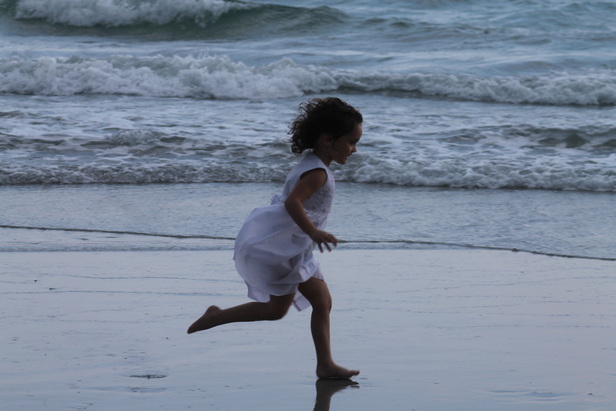 I really hate that Christian has to go through surgery, but at least I'm glad he had fun before it happens. Hopefully the next six weeks will go by quickly for him and he will be back to going to the beach and looking for sharks again...and other cool stuff...in no time at all.