We asked our son Ethan what he wanted to do for his birthday. Bowling? Swimming? Bouncy castle?
In years past, these have been his go to responses. This year though...he was turning nine. Not seven, not eight...but nine. As much as I hated to admit it, he was growing older.
You can imagine my heart palpitations then, when our sweet little angel exploded with, "OH! Do you know what would be SO COOL?! That truck that shows up with video games in it! It ROCKS!"
I worked hard on keeping a straight face. "A truck with video games?"
"Yea Mom. It's Totally Awesome."
"But...what about...oh I dunno...a bouncy castle? Those are fun too! Remember?"
"MoooooooOOOoooooom. Bouncy castles are for little kids. The truck would be so cool. I promise."
And there it was. Our soon to be nine (going on nineteen) year old, was hoping for a "cool" big kid party.
Shooting a glance towards my husband, I whispered, "I guess balloon animals would be out of the question?"
I went into work that morning with mixed emotions. Telling my friends about it, they told me about a company called, "Games to You" or GAMES2U. The girls explained how great the company was, so I broke down and gave them a call.
The woman I spoke with was so wonderful, it began to make me feel a little better about the whole thing. It sounded like it actually could turn out to be (dare I say it?) more fun than a bouncy house.
When it was time for the party, Games2U arrived and put everything up for laser-tag and then for the game truck.
Holy Moly. It was amazing.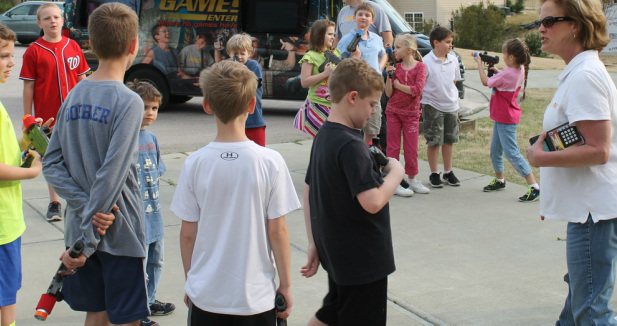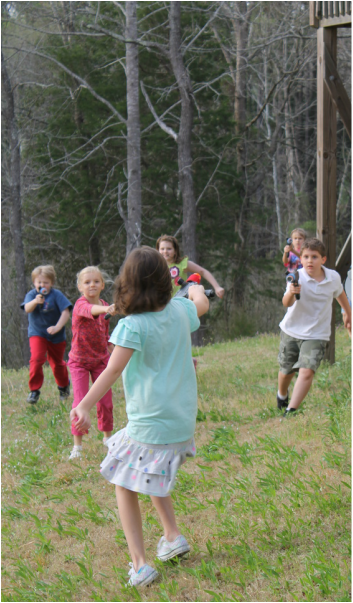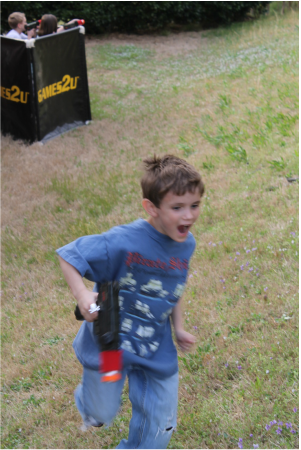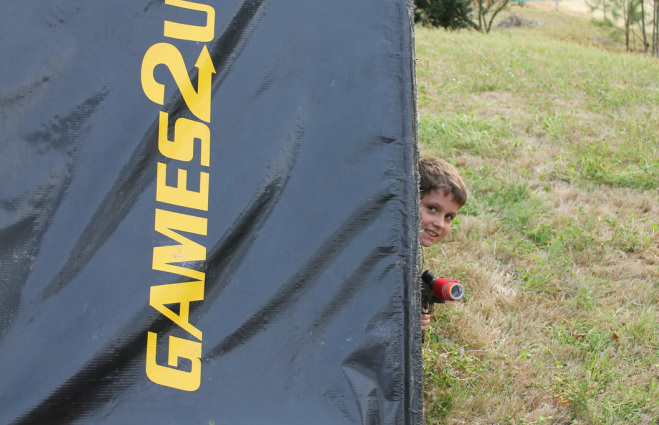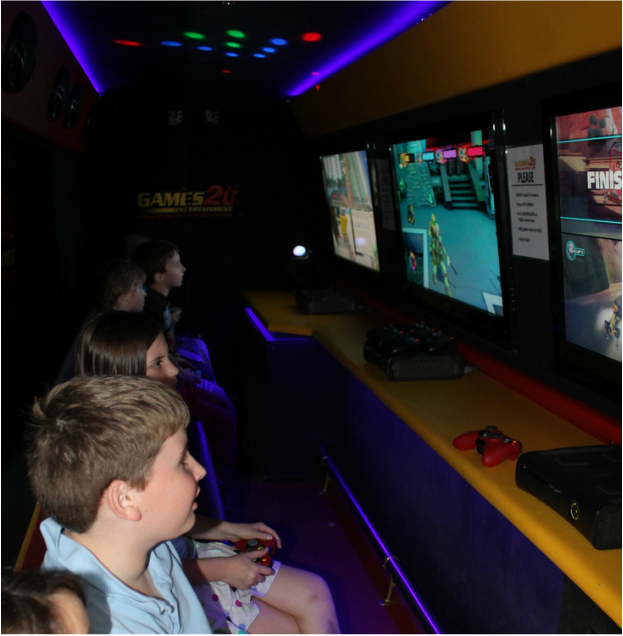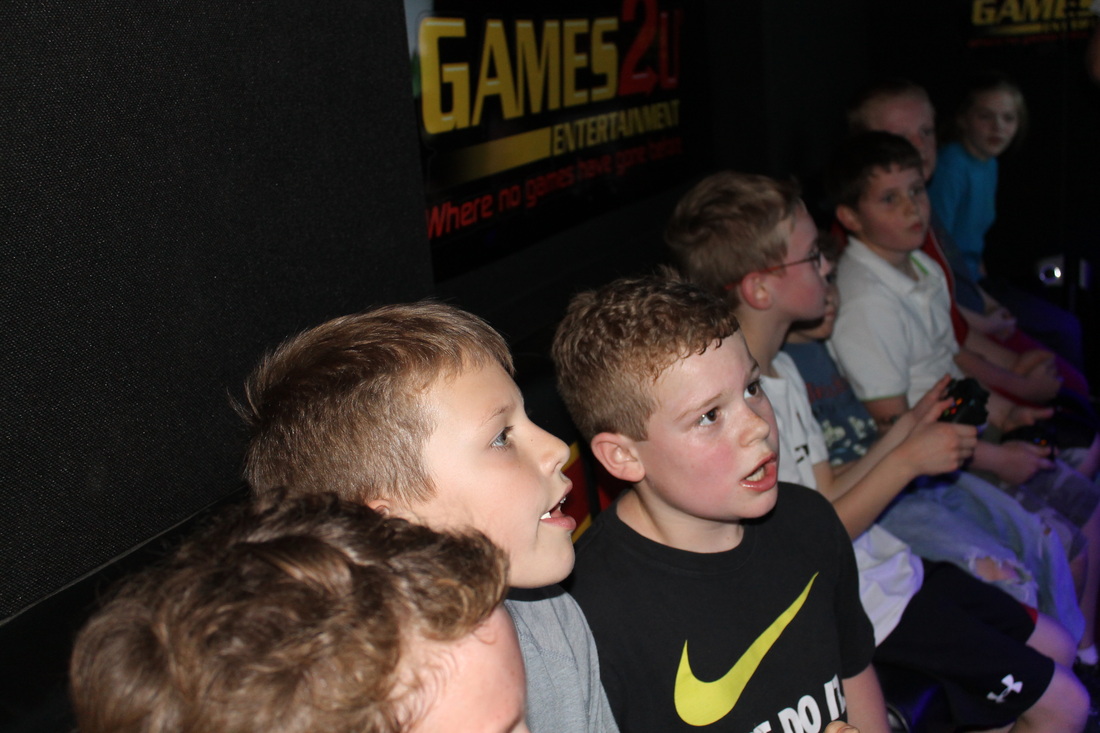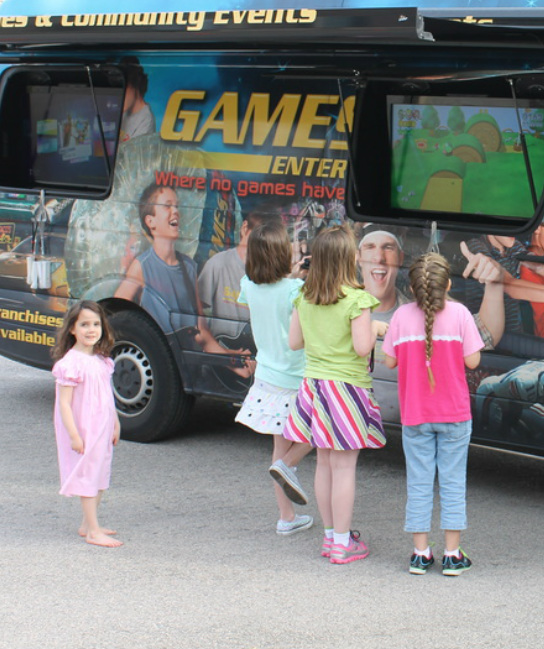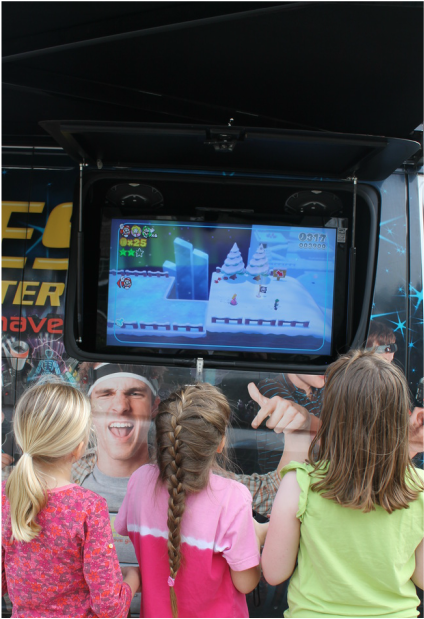 The party was a blast. The kids all seemed to have fun and Ethan had a smile as wide as the ocean.
When things began to wind down and everyone came in for cake, it was hard not to remember his very first one, not so long ago. Our little man, so cute in blue...with wide eyes staring at a single candle.
How have eight more been added so quickly?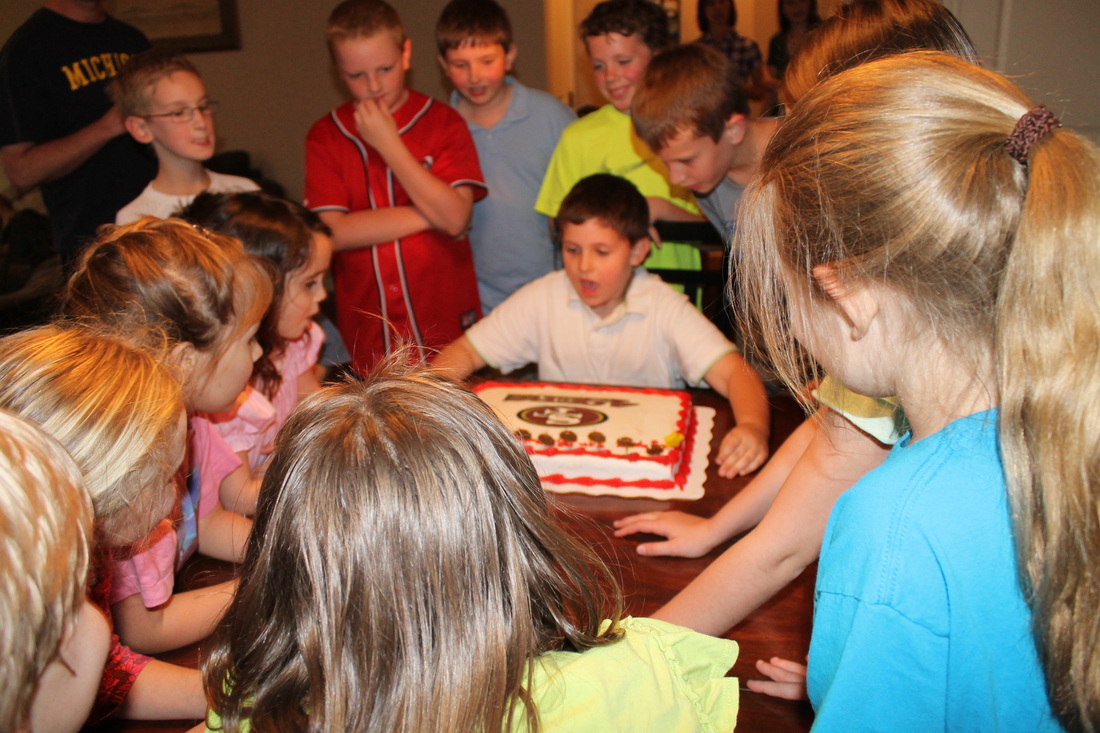 The party came to an end and Ethan came to us, still holding onto his grin. "Thanks mom and dad. That was my favorite birthday ever."
That it was little man. That it was. Happy Birthday to our big nine year old. We'll Love You Always and Forever.
Please Remember to VOTE by clicking below each day! THANK YOU!