It all started around the beginning of the year when my Mom and Dad surprised us with the news of a Disney Cruise. They had always wanted to take a big family vacation but it never seemed to be the right time.
My older brother and his family are back home in Ohio, Mom and Dad have retired and now live in North Carolina, while Adam and I are a little over an hour away from them in NC too.
Between the logistics of time, distance and everything else...it just never seemed to work out.
That's when it happened.
Mom and Dad simply said, "We're doing this, everybody needs to make it work". - And we did.
I can't remember the last time we took a whole family vacation. We'd always say that that we would - but then turn around and another year had passed.
Whatever convinced my parents to book a Disney Cruise, I don't know. I've always heard from people who have been on one that there's nothing else quite like it - and now I can understand why.
It was unreal. The attention to detail and the amount of fun that everyone had was beyond anything imaginable. It almost felt like you took a little piece of Disney World, made it your own, then put it on the water. You didn't have the lines of a thousand people from the theme park to contend with waiting to see Snow White - because she was there with you, on the boat, having story time with the kids.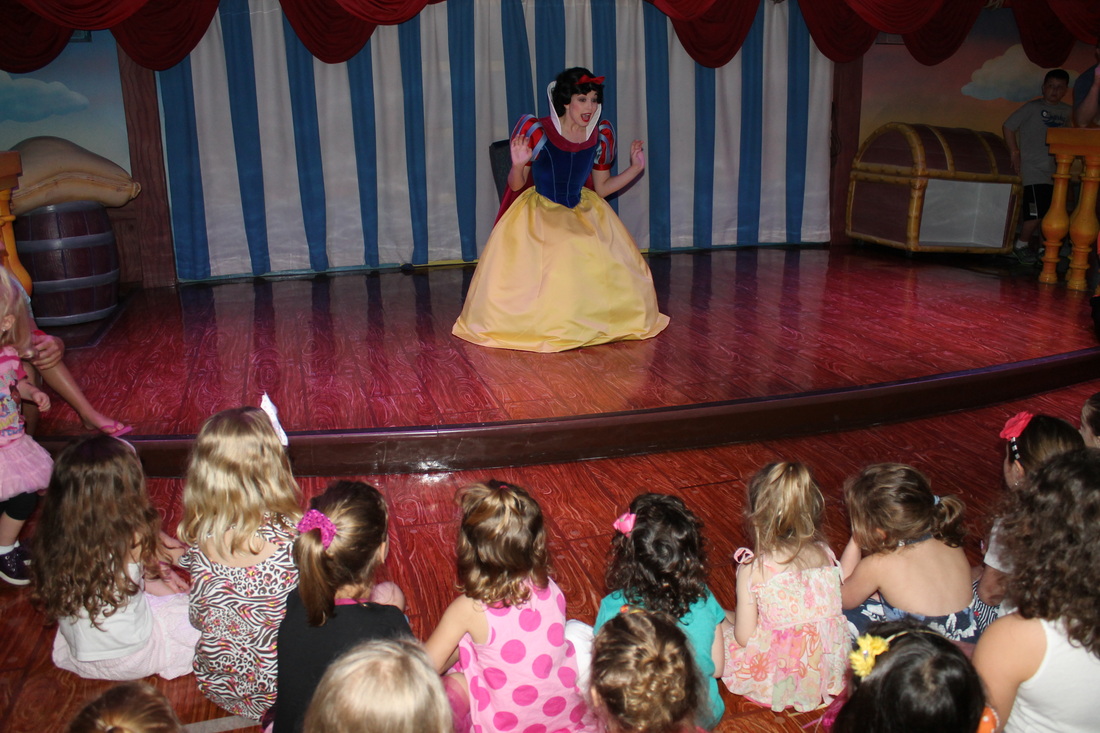 "Mad Scientists" came to teach the kids how to make "Flubber" then later, "Ratatouille" cooking class took place where the kids made chocolate chip cookies.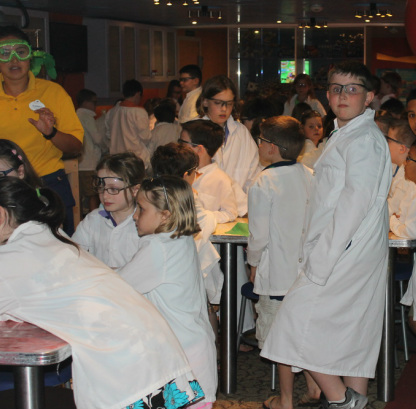 When you were ready for some fun in the sun, you could go to the top of the ship for a swim or some snacks. The kids had a ball with their cousins as they beat the heat.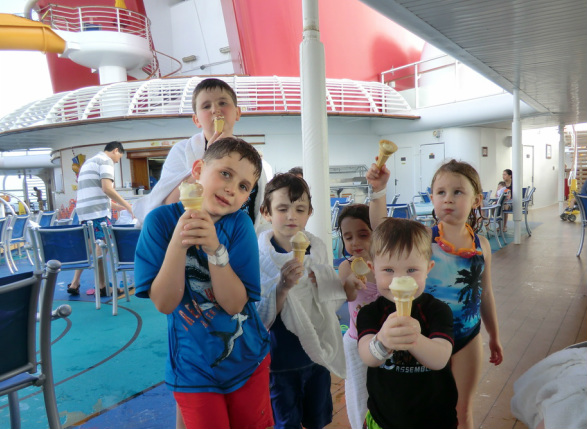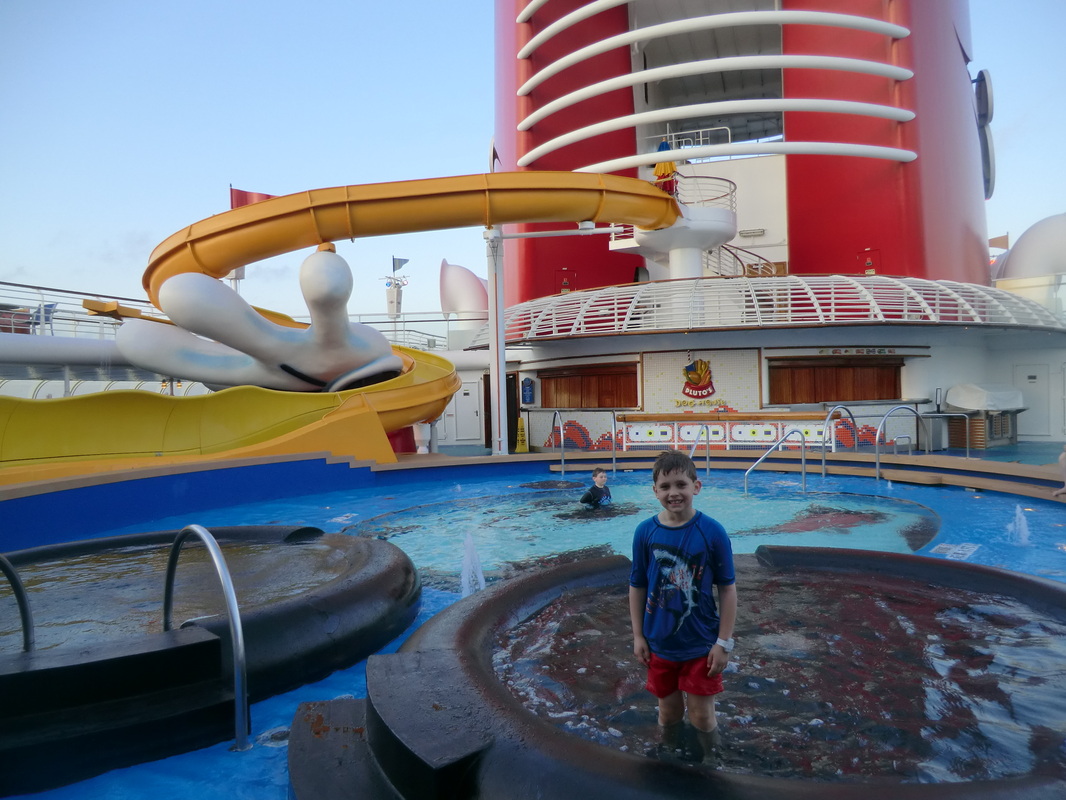 When the ship stopped, one of the ports was Disney's Castaway Cay. It was enough to leave you breathless. There were the most beautiful white sandy beaches with crystal clear water. As you went in, tropical fish were swimming about.
The kids were amazed as they went underwater to go nose to nose with them.
The waterslides were ridiculously awesome too.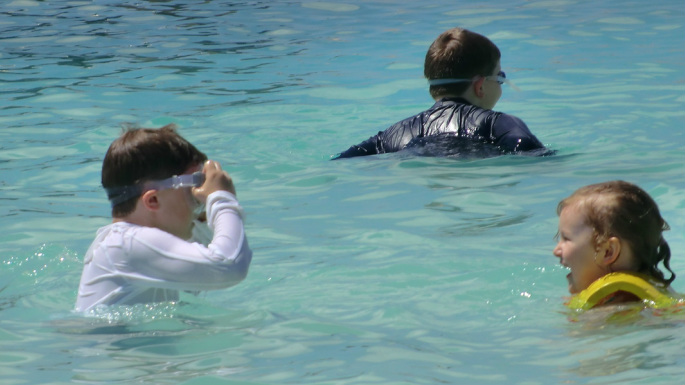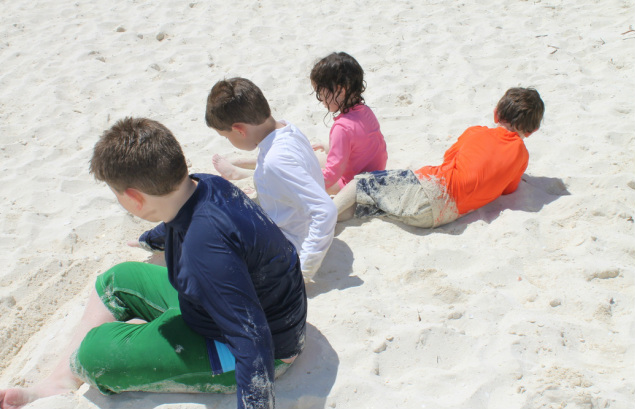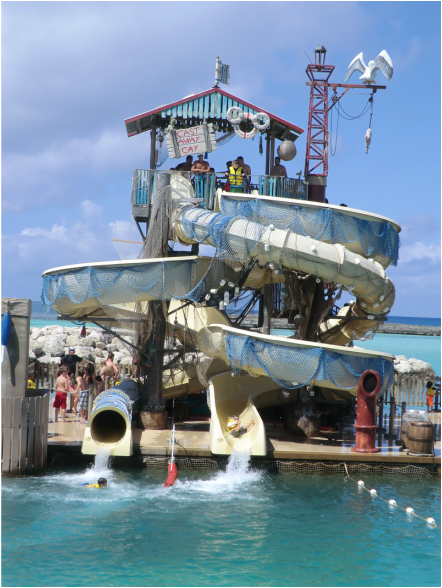 Back on the boat, the things to do were endless. First run movies were played in two different movie theatres. We watched "Oz the Great and Powerful" in 3-D after watching "Wreck It Ralph" with the kids and their 3-D glasses. There were nighttime shows and musicals that brought Disney to life. Young and old alike couldn't help but smile at the "Toy Story" production on stage.
I think that the most fun of all was when the kids saw the characters. You never knew when someone would be right around the corner or hanging out beside the ship. The kids would run and scream as they all but tackled them every time.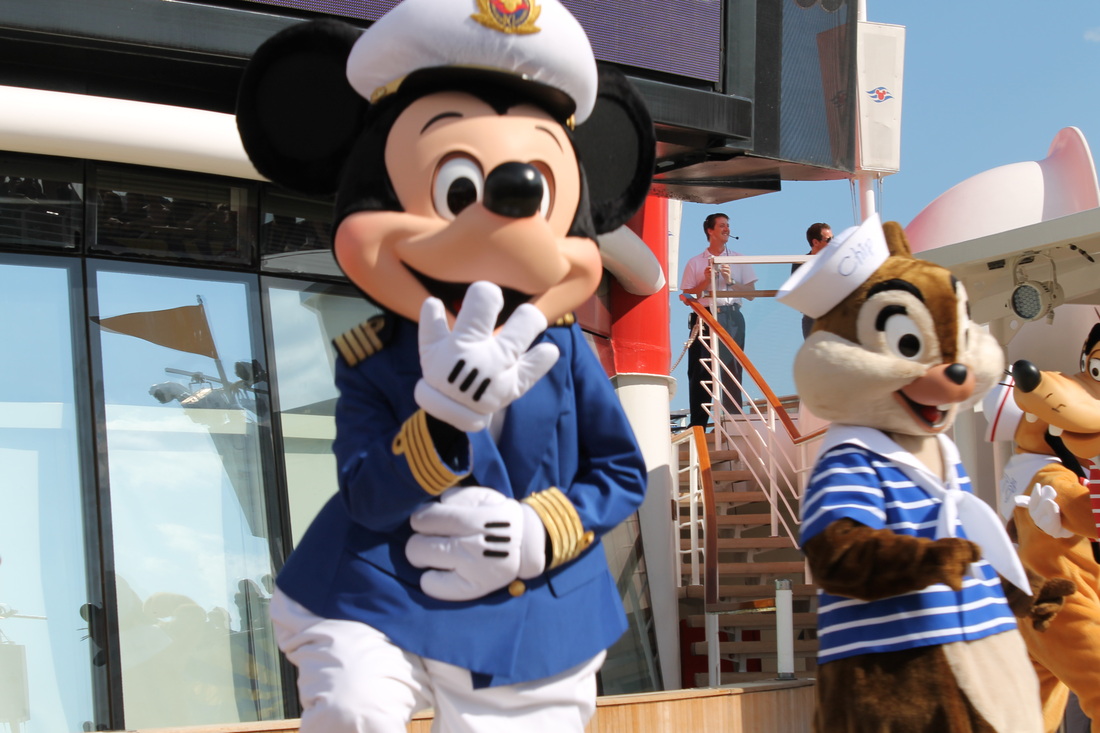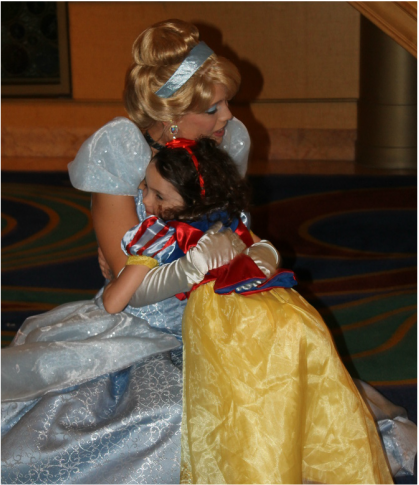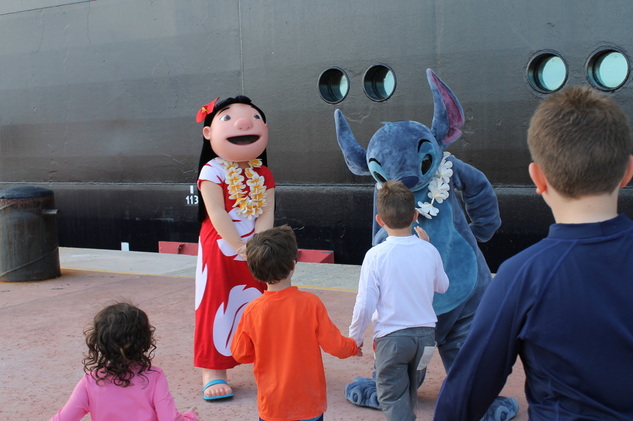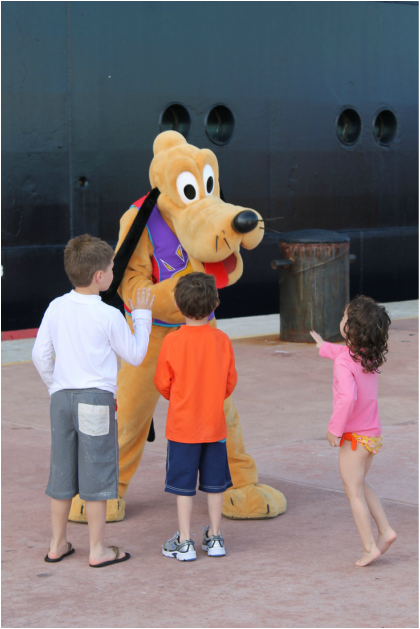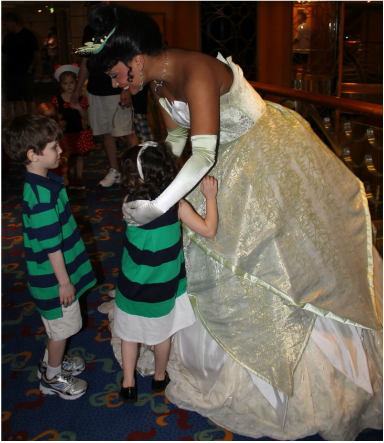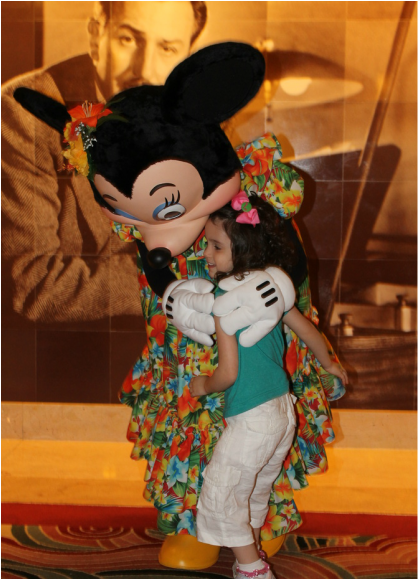 Even though we had the best time possible on the Disney Cruise, the whole meaning of it all was to spend time together. Reconnecting with loved ones and taking a minute to come away from the rush of everyday lives was unmistakably important.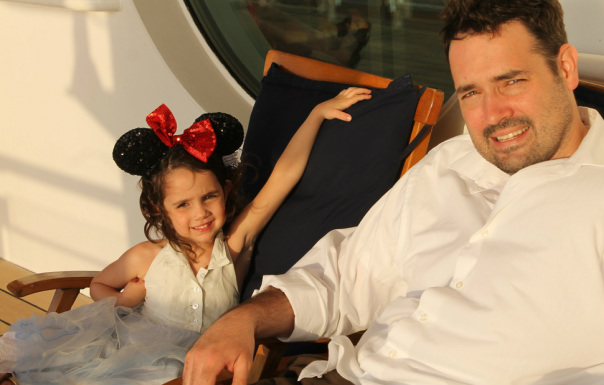 Thanks to some time away at sea, it turned out to be a wonderful vacation. THANK YOU to Mom and Dad for making it happen. We couldn't have done it without you. David, Heather, Charlie and Fiona...we Miss You already!
With the hustle and bustle of everyday living, it's important to remember to take time out to enjoy life and the wonders it may bring. We've recently had a wake up call that reminded us of just that - so this trip couldn't have come at a better time.
After all, it's always good to get a reminder to have a little "Faith, Trust and Pixy Dust".