When you're a kid with a summer birthday, it's hard to miss the fun during the school year that all of your classmates get to have. It's bad enough that half of your friends are on vacation or away at camp during your birthday...but what's worse...is that you don't ever get that one "cool" day in school when it's your special day.
Our son Preston's birthday is in July. He's been to his friends' birthday parties this year and he's come home from school and talked about who brought cupcakes or a special snack. It's made me sad to think that he wouldn't get to enjoy this. That's when his Kindergarten teacher came into the picture.
She is the best and most thoughtful person on Earth and came up with a great solution. She had all of her students with summer birthdays, have their party today - before the school year was over.
Preston was giddy. Not only was it fun for him to have his "birthday" celebration at school...the moms pitched in to make it the coolest summer themed celebration ever.
There were octopus hot dogs on seaweed spaghetti...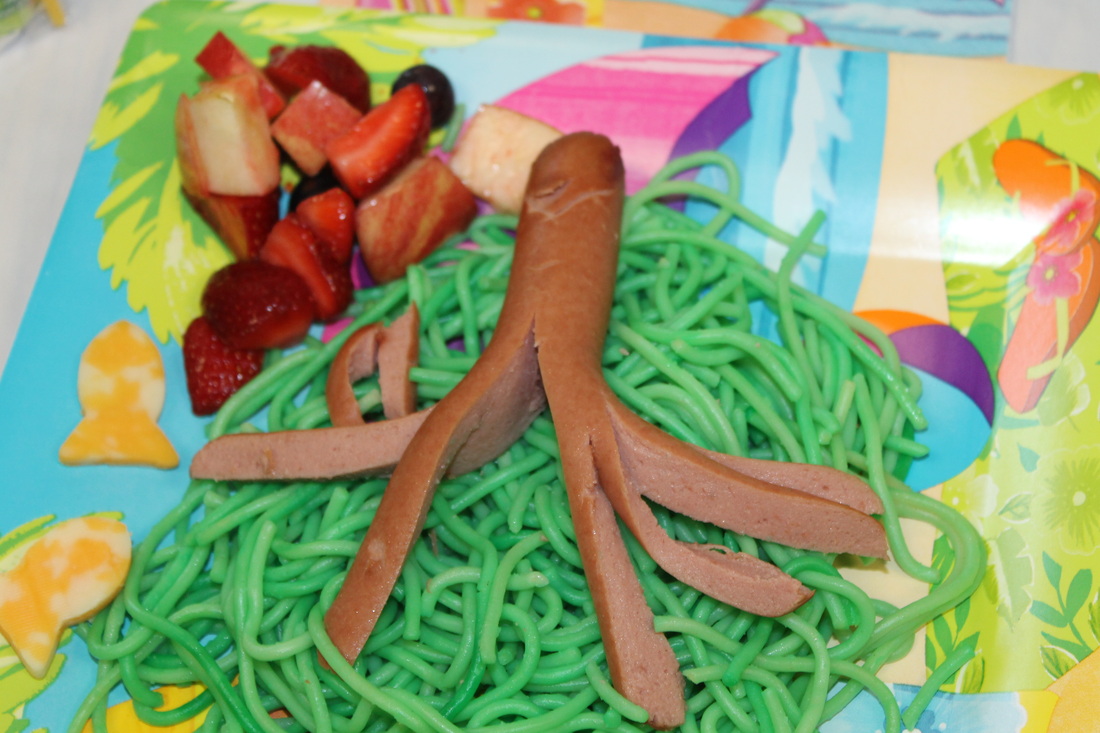 ...and pudding cups with crushed Nilla wafer sandy beaches with gummy bears on fruit roll up towels.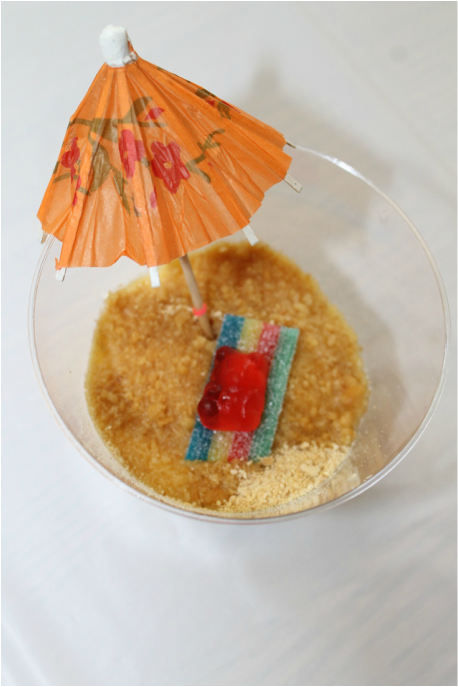 The kids had a blast.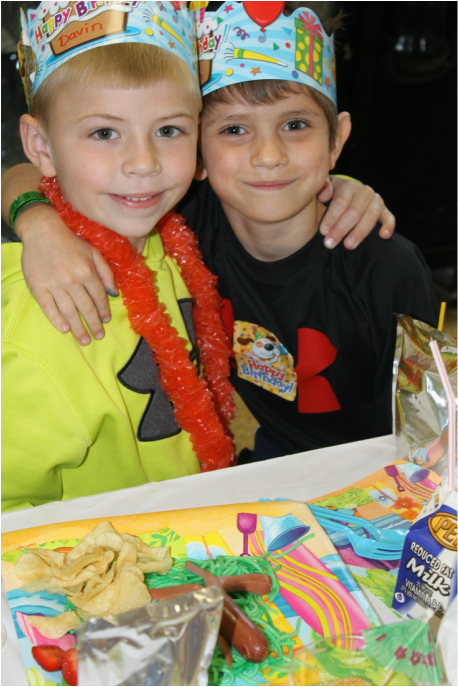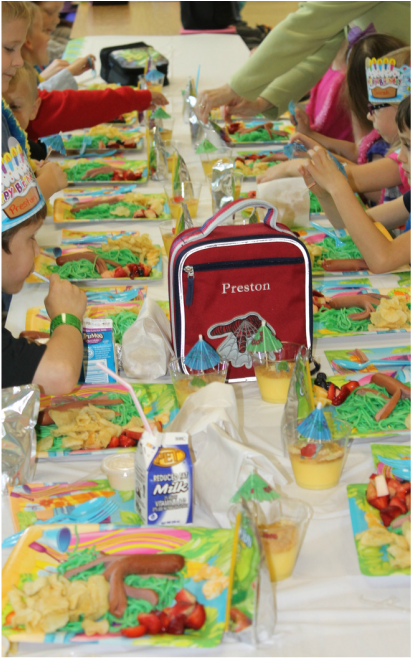 It was such a fun thing to do and so thoughtful of his teacher to give the summer birthday kids their day too.
Thank you to such a wonderful teacher and to the great moms who worked so hard on the party!
What a fantastic summer birthday party it was - especially since we didn't think that Preston would get to have one during school.
It sure was fun for him to come home saying that he ate an octopus and seaweed.
Please CLICK below to VOTE everyday! Thank You!