In 2002, Adam was in the Air Force and had just gotten home from the Middle East after 9/11. It was just the two of us, we had no kids, we were Newlyweds...so we went on a three day trip to celebrate his return.
While sitting on the beach, he saw something in the sand. Whatever it was, it reflected the sunlight in a way that caught his attention enough to dig a little deeper. (no pun intended)
With a handful of sand, he carefully rinsed it through the ocean to discover a tiny ring for a little girl. It was beautiful and delicate.
There were no children in our area of the beach but we asked people around us if it belonged to them to no avail.
Not knowing if or when we would ever have a little girl, we decided to hold onto it just in case. If we possibly did have a daughter, we could one day tell her how we found the buried treasure and hoped for her.
Last month, our little girl turned four years old. The tiny ring would fit her perfectly.
Our family was about to take a vacation so we carefully packed the ring that we had kept all these years. Lauren Elizabeth has never known about the ring, so it would be a complete surprise to her.
As we sat on the beach, Adam gave me a look to let me know that he was ready. Lauren was playing in the ocean with her three big brothers so Adam scooped a little pocket in the sand and put the ring in. Patting over it, he called for Lauren.
She ran up as Adam said, "I think there's something buried in here Baby Girl! Look!"
Going beside Adam, she began to dig. She suddenly felt the ring with her fingers and looked up at him with a smile. Pulling it out of the white sand, she studied it.
Laughing, Adam said, "Lauren, it's a ring! You found a ring! It's buried treasure!"
She screamed and jumped up to look at it.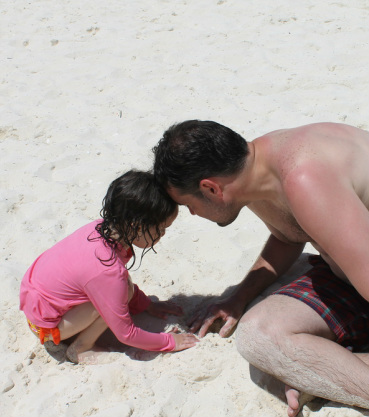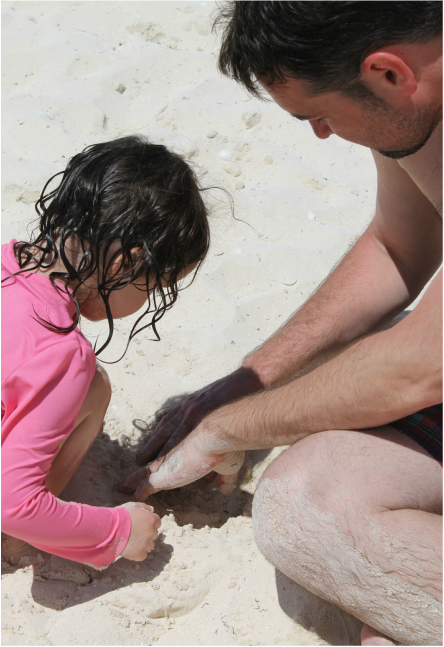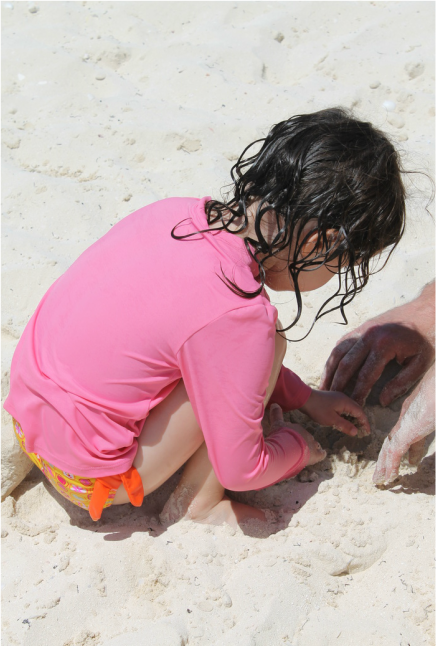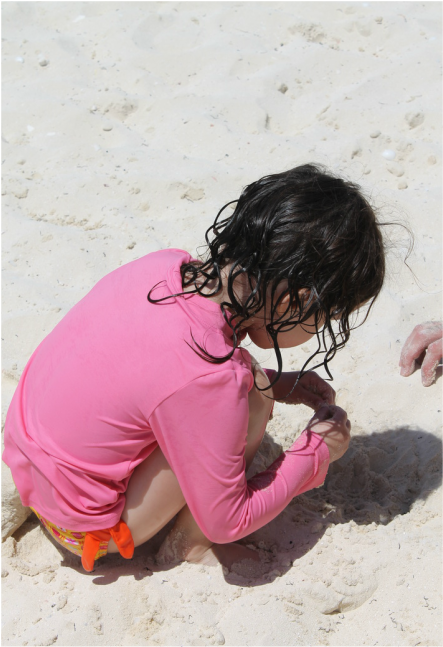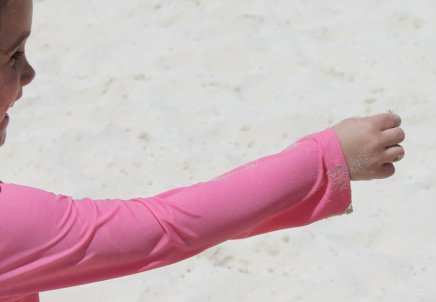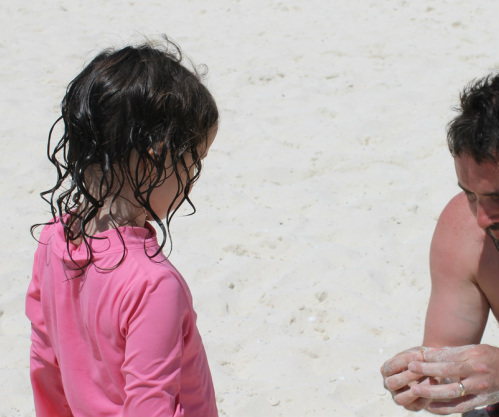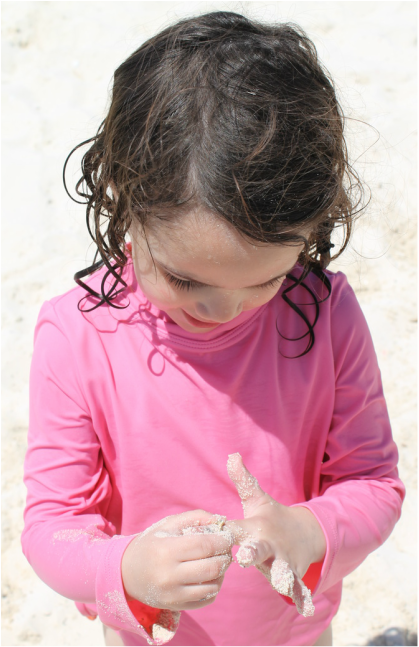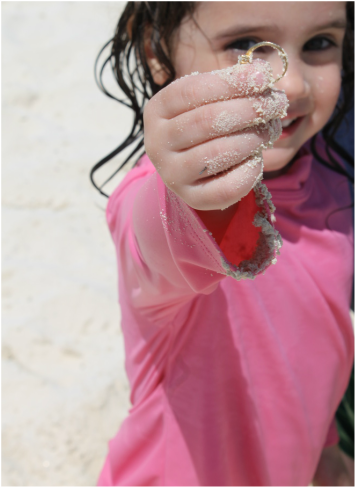 If you have a second and like our little blog, please click the pink and brown mama here for a vote. Thank You! XO