It's Out! IT'S OUT!!! Little Preston jumped into the car after school with a new hole peeking through his mouth. He's six years old and he's never lost a tooth. All of his friends have lost their teeth, his two big brothers have lost a TON of teeth...but no matter how long he's waited...there's been no toothy luck at all - that is - until now.

Tucking him in his bed that evening, Preston kept his tooth safely in the Ziploc bag that he got from school. His big brother Ethan showed him how to put it under his pillow as Preston hoped with all that he had for the Tooth Fairy to finally make a visit that night - just for him.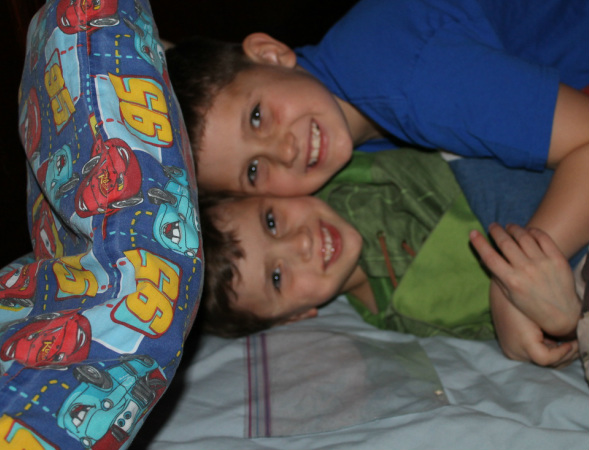 Before giving him a kiss, we asked, "So tell us how it happened. How did your tooth finally fall out?"
As he smiled a holey grin, he began to giggle. "I got really, really tired of waiting so I had my very best friend at school hit me in the mouth."
As long as I live, so help me. I will never understand the mind of a boy.
Congratulations Little Man. We're happy for your very first lost tooth...and for your very best friend who gave it to you.
Please VOTE Below by one simple CLICK! Thank You!!!