It almost seems like a joke by now. If you've read our blog lately...you know that Sears has been putting off fixing our washing machine since the beginning of the year. After countless attempts, under the warranty that we purchased last year...we were told that today (again) was the day it would be repaired. mmmmmmmm hmmm.
A technician had been here a couple of times already, saying that he couldn't fix it because he had to order more parts. The last time he was here, he left our machine like this...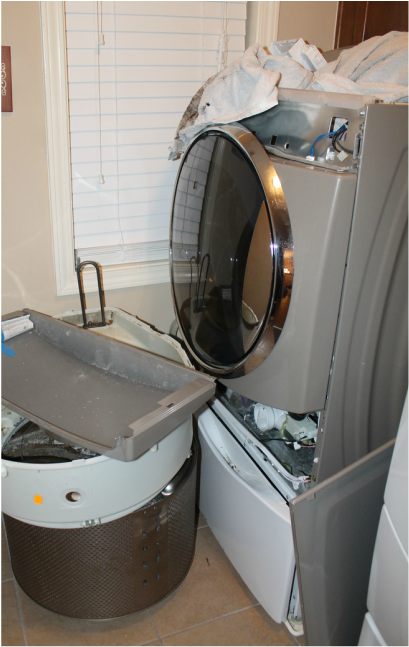 That's how it's been sitting ever since. The thing is...when you have four young kids, they see all of this as "Robot Parts". Who would have thought in a million years to put a lock on a laundry room door? It sure would have come in handy though.
Needless to say, we have been waiting anxiously for the Sears guy to come today, so he could put things back together and fix the machine.
He came, said the wrong part was ordered - again - aaaaaand left. The washer still looks the same and now we have a new big box sitting in the front of our house with a part that has to be taken back because it isn't the right fit.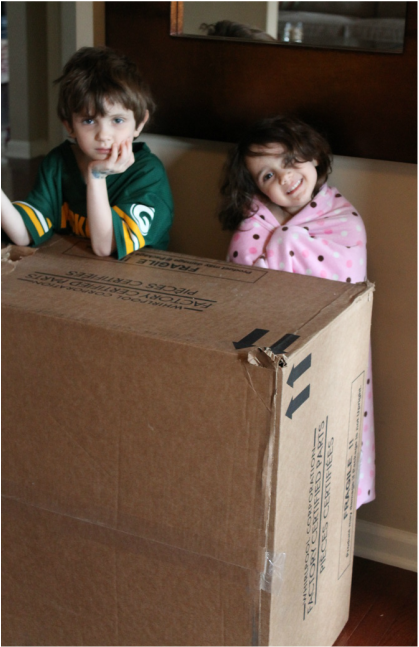 Yes...more robot parts.
We were told that within 24 to 48 hours we should expect a call and go from there. I think we're just beyond anything at this point though. It's time we just give up and go somewhere else to get a machine. It's beyond time.
I've said before and strongly believe that there are much worse things we could be dealing with than this, but it sure is frustrating nonetheless. I guess the one good thing about it is that the kids will end up having one very cool robot. Maybe if we name him "Home Depot" or "Lowes", he'll actually WORK too.