When Adam was stationed in Texas, we were lucky to live in a really fun neighborhood. One of my favorite neighbors of all times was a friend named Erin. She posted this great idea for a Summer snack that you can do with your kids.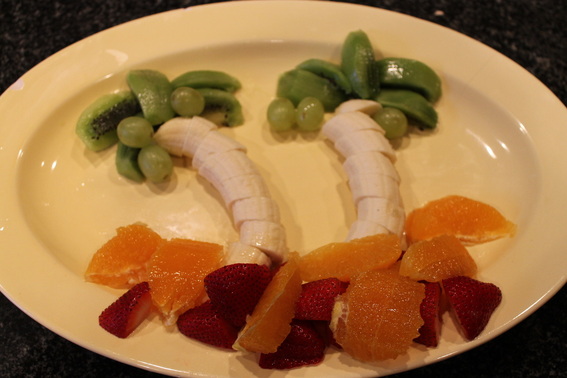 We used Kiwi, grapes, bananas, oranges and strawberries but you can let your imagination run wild. It's a wonderful way to get the kids involved in the kitchen, not to mention, a healthy treat.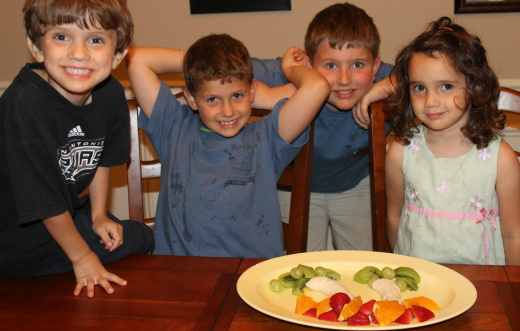 We hope that you'll have as many giggles with this fruity Tropical Paradise as we did.
We Miss You Erin and hope to see you guys again soon! Thanks for the great idea! XOXO
If you like our little blog, you would be Awesome if you clicked on the picture below of this Mama. It will take you to their Mommy Blog site but no worries, every 24 hours counts as a new vote. Thank You!