Being born and raised in the great state of Ohio, it's not uncommon for a baby's first words to be, "Go Buckeyes".
We breathe football. There's a certain feel in the air even now, just knowing that the days of Summer are beginning to flirt with the Fall temptation that is "Scarlet and Grey".
I've literally seen entire wedding parties huddled around a TV for the big game, not thirty minutes after the couple have said, "I do".
You can imagine my joy then, in having three boys in a row.
I could all but picture the plays they would run in our front yard, pigskin in hand.
What I didn't expect though, was that our first son, Christian, would hate the game. No, I take that back. He hates sports. All sports. Any sport you could think of? He hates it.
Now I know that you can't force your children to be something they're not, but in his nine little years, we've tried like mad to get him involved in athletics. Not just in football actually, but in any sport. Basketball, baseball, soccer, hockey...we wanted him to learn the value of being a part of a team with the importance of working together.
What makes it even harder on Christian though, is that his two younger brothers could eat, sleep and breathe sports. They run around the house jumping up and down in front of the TV with my husband during games - and can hardly wait to "suit up" for any sport you throw at them.
We ended up making a deal with Christian this year. If he played football with his brothers and tried one last time, really tried with a positive attitude, we would never sign him up for a sport again unless he asked.
My husband Adam and I understand that it's one thing to have a seven, eight or nine year old child do something to try to expose them to new things. When they're older though, they deserve the right to know their own likes and dislikes.
With that agreement, the boys just had their football camp and Christian gave it his best. When the last day of camp was over, the kids climbed into the car with their sweaty heads...the two younger boys beaming with their Gatorade mustaches... Christian...well, not so much.
"Mom, Dad? Why do I have to keep doing this? You know how much I hate it."
"Christian, we know. Didn't you have any fun at all though?"
"Not really. You promise I don't have to do anything else when this season is done?"
"Yes, little man. We want you to try though, okay? What do you want to do if you don't play sports though? You need to figure out something that you're interested in."
"I know what I want to do. I even know what I'm going to be when I grow up - and it won't be a football player."
Looking at his little red face with beads of sweat running down his forehead, he was as serious as he could be.
"Okay Buddy, what are you going to be?" Adam was driving the car and looked at me with a raised eyebrow. We were both interested in what he was about to say.
"I'm going to design video games. I already have a whole game figured out for Pokemon. It's going to be cool."
Trying to hide our smiles, Adam and I agreed that it really would be "cool" as Christian could hardly contain himself, telling us about his game. What he was saying was as foreign to us as the game of football was to him.
Our two younger sweaty boys listened to Christian's descriptions with bated breath as we headed home from camp. (The car smelled awesome by the way.)
Sitting at the kitchen table that night, Christian told us how he would draw some of the characters from his game so we could see. He tried to explain how they would "evolve" as he drew. If you know anything about Pokémon, this would make sense to you. If you don't, then come sit by me.
From what I can understand, the Pokémon go from a childlike phase, to a teenager, to an adult. What he drew though, surprised us.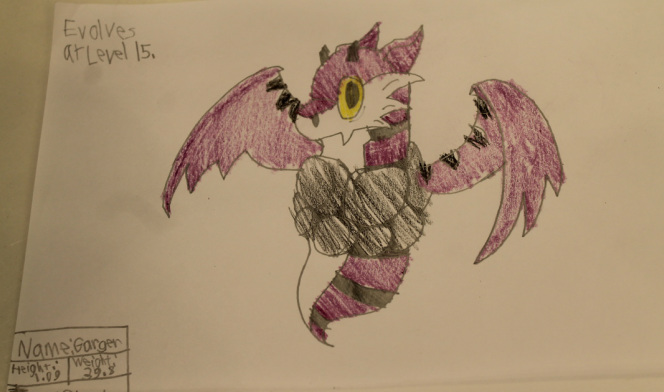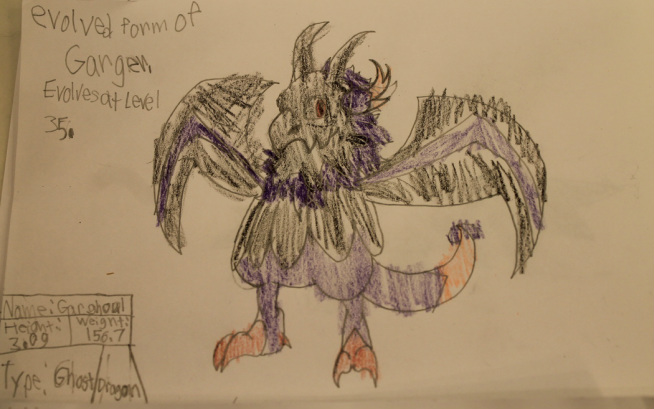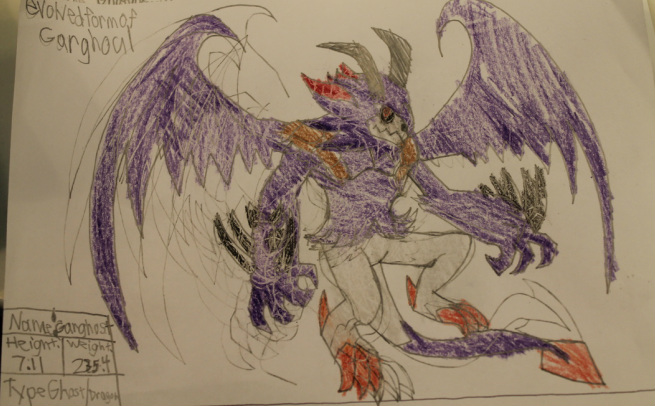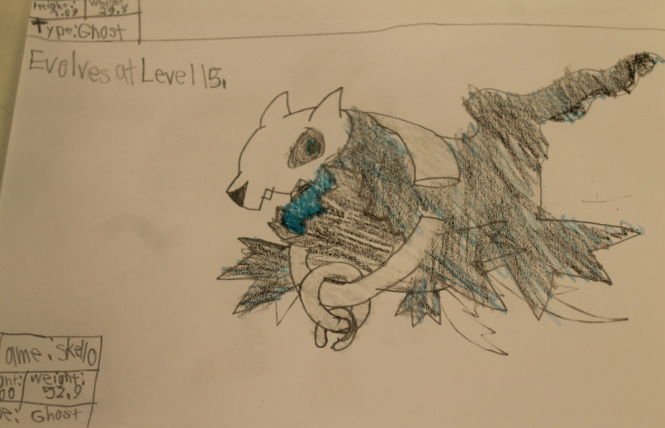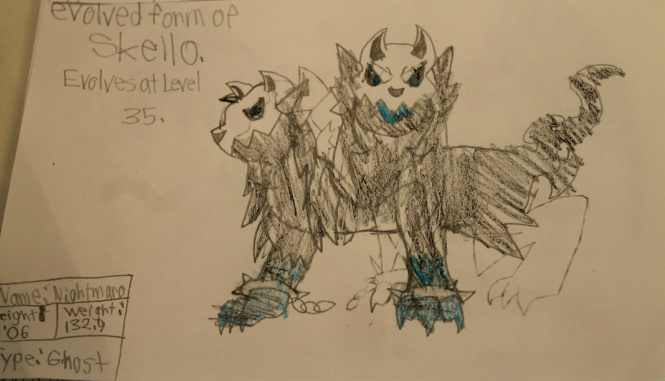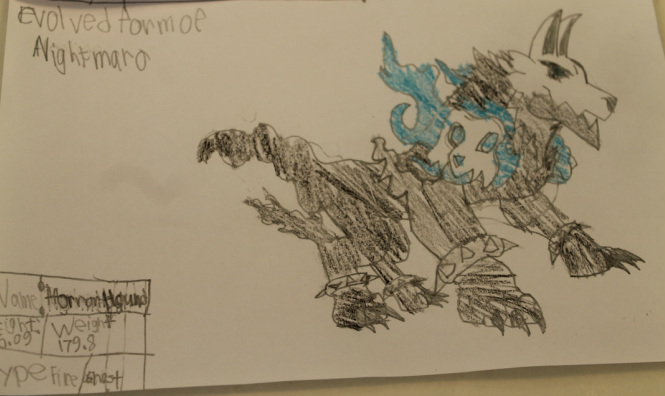 Adam and I sat there sort of gob smacked. We didn't really know what to do with it. Sports...we know. What do you do with the energy and excitement of a child when it's something so unfamiliar though?
His passion was evident as he continued to speak his foreign language regarding his ideas. He was as detailed as he could be about this whole world with well thought out plans.
It looks like we'll need to start learning more about computer camps instead of football from now on. We have no idea where to begin but I guess that would be a good place to start.
And who knows? Maybe one day, Christian really will create some video game with cool graphics and concepts. I'll get the biggest smile though...if only just for fun as an inside joke...if he names one of his characters "Buck-eye".
If you like our little blog, Please click the picture of this Mama below! THANK YOU!!!