Back in the 1980's when I was a kid, things were different. We didn't have the internet, an Xbox, a Wii...we barely had shows to watch on TV except for the sacred Saturday morning cartoons that seemed like an eternity to have to wait for each week. Mtv was ACTUALLY Mtv and other than an "Awesome" game of Q-bert or Donkey Kong on our Atari, my big brother and I would pretty much just go outside and play.
That was it.
We would wake up on a summer morning, eat breakfast and go outside. No cell phones, no communication with our parents...our only rule was to come in before dinner.
I couldn't DREAM of this today. I don't want to think of myself as a "helicopter" parent, but if I hear so much as the front door open on a beautiful summer morning, I am like a rocket - shooting through the house making sure that all four kids are safe and accounted for.
With that being said, I have to remember that when we're at my Mom and Dad's house...things are different. They raised us in another time and think we're all but crazy for the way we do things today. I'll give you an example.
Our youngest son, Preston has been begging us forever now, to let him ride his bike. He has a Lightening McQueen bike with training wheels, but he wants to "do it himself" like the big kids.
When I was young, my parents (I'm not kidding) put me on the top of the front hill of our yard, held onto my back as I clenched the handlebars of my bike with a death grip, then pushed me down the hill yelling, "PEDAL!" Their rational was that because it was "really soft grass", if (when) I fell...I wouldn't get hurt.
Fast forward to today, and we have our child all but covered in bubble wrap from his helmet down to his training wheels. Needless to say, my parents think we're nuts.
We were visiting them this weekend and Mom took our younger two outside. Within no time, our four year old little girl ran in the house screaming, "PRESTON'S RIDING HIS BIKE! PRESTON'S RIDING HIS BIIIIKE!'
From behind our daughter - out in the yard, I faintly heard my Mom's voice yelling, "Pedal Preston, PEDAL!"
(Oh no.)
Running to the window, I saw that my parents had taken his training wheels off and had flung him down their back yard.
Before I could muster a scream of maternal gut wrenching fear...I saw his little face. His smile could sail a thousand ships. He was free....and he was doing it. His little legs were pumping through that grass like he was born to ride and nothing could hold him back.
My heart swelled as I watched our "baby boy" hit this right of passage.
After more practice, we all headed to the driveway and watched as he took to it like a fish to water. My husband helped just a little, but in no time, Preston and his big brother Ethan were cruising together with the wind at their back.
They had the best time on a beautiful summer day, riding free and being brothers.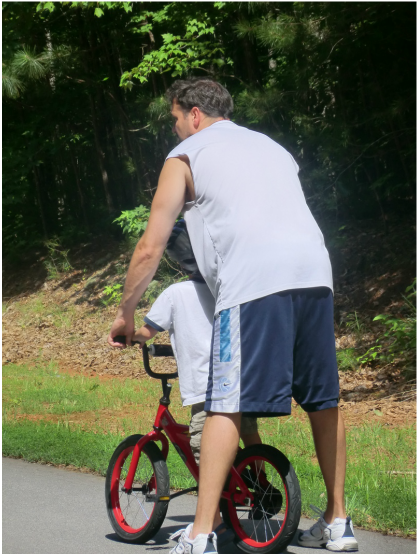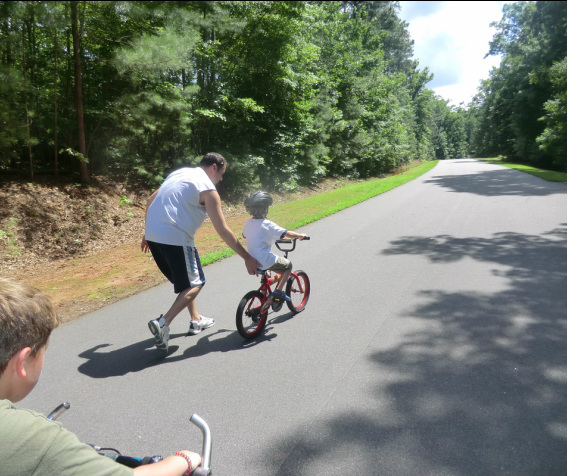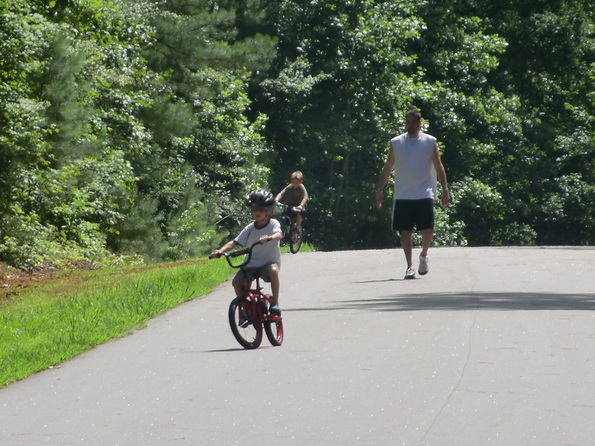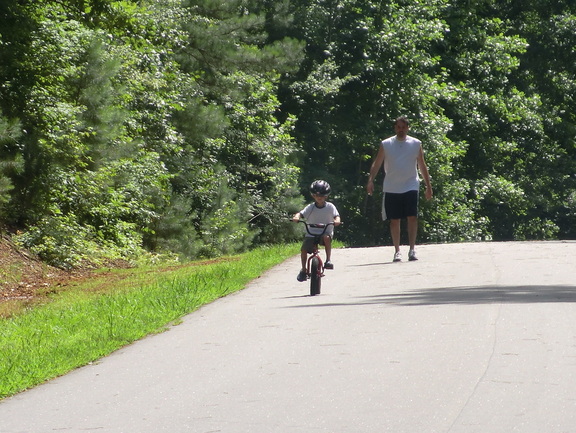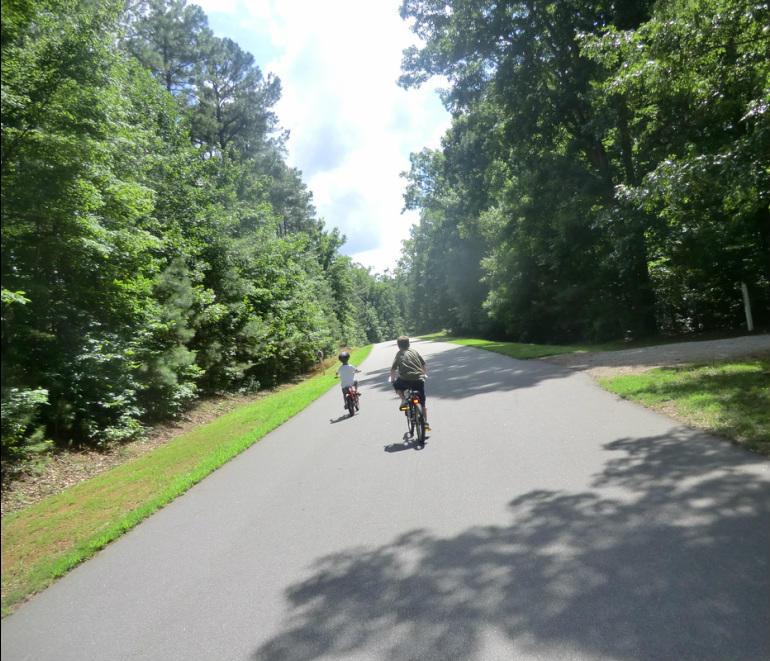 At the end of the day, I know that times are different and we're going to have our own ways of raising our children. As much as we try to keep them safe and protected though, there is something to be said about letting them go. As hard as that is to do, nothing compares to their happiness and well being.
Thanks Mom and Dad for always reminding me to pedal.
If you like our little blog, Please take a second to click this link below for a Vote. Thank You!