I can honestly say that sending your baby girl to her first day of preschool is much harder to do than you'd think. I don't really know what I had expected, but it definitely wasn't this...
It all began the night before. The whole house was jumping as we tried to get school clothes ready and the backpacks and lunches all set.
Lauren pulled on the side of my shirt for me to hold her. Lifting her up, I asked, "Are you excited for tomorrow?!"
Her eyes began to worry and big tears welled. "I don't want to go. Please don't make me. I want to stay here!"
Ooooooh no.
Going back and forth all through the night and into the next morning, we tried to convince her that she would have the best time ever.
It wasn't working.
Lauren Elizabeth cried and worried no matter what anybody said or did.
The boys weren't this emotional on their first day of school and it was killing me. It made me feel like she thought we were pushing her away.
When it was time to go, she was dressed and ready. We put her backpack on that she's been carrying around with her all summer and that's when something clicked.
"Wait!" She said as she held up one finger. Running out of the kitchen, she came back with some paper and a pencil. Pulling her backpack off, she carefully unzipped it and put her treasures in. "I might need these so I can draw when I'm there."
It was hard not to hide a smile as we seriously nodded in agreement.
Putting her pack over her shoulders again, she had a newfound sense of readiness.
"Okay. Let's go."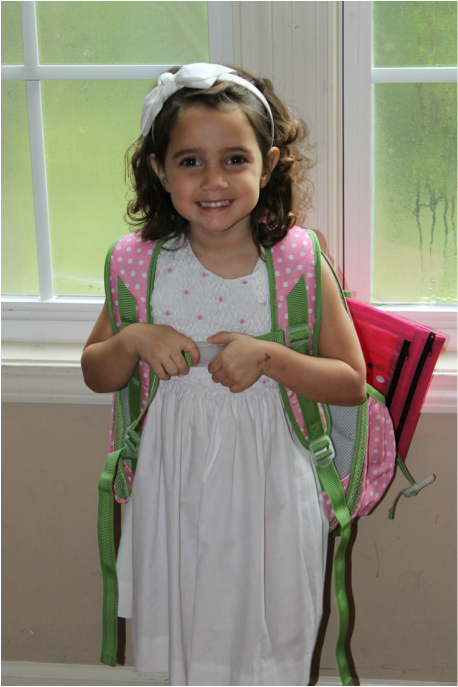 Taken back a bit, we loaded her in the car before she changed her mind. She looked out the window and didn't say much. When we got to the school though, that's when our roles reversed. She was excited as I fought back tears wanting to keep her home. She was so little and I couldn't help but think that her backpack was almost as big as she was.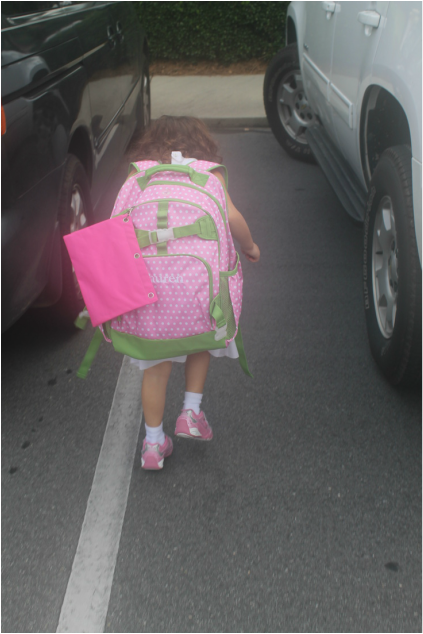 She didn't cry, there was no fuss...she didn't want us to carry her in or even need us to hold her hand. She simply went.
Catching up to her, Adam took her hand and that's when I lost it. To see the two of them, hit me knowing that this exact moment would be what I would remember years from now, as she walked down the aisle. This one single image is what I'll picture of our baby girl's first day of school.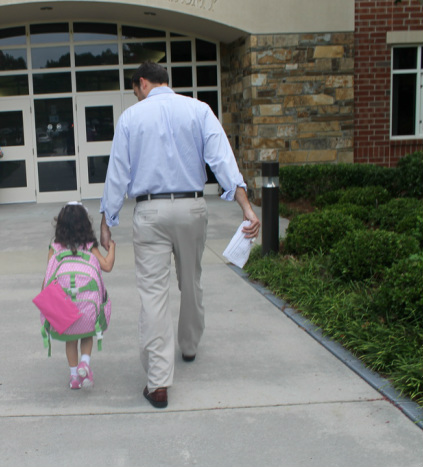 Trying to dry my eyes so she wouldn't see, we walked her to her classroom. Lauren put her things away and her wonderful teacher gave her the best welcome.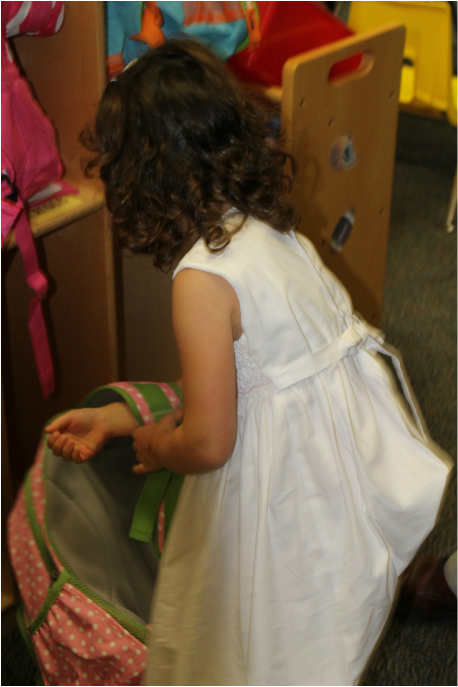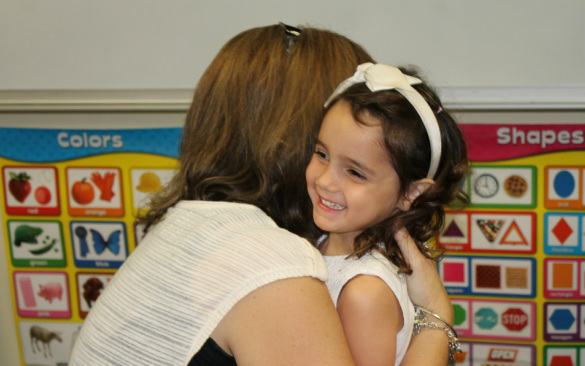 Going to find her way to a table, she didn't look back. We watched as she went straight to a group of girls and had the biggest smile. Adam laughed, "She never gets to hang out with girls. It's been nothing but boys for four years straight."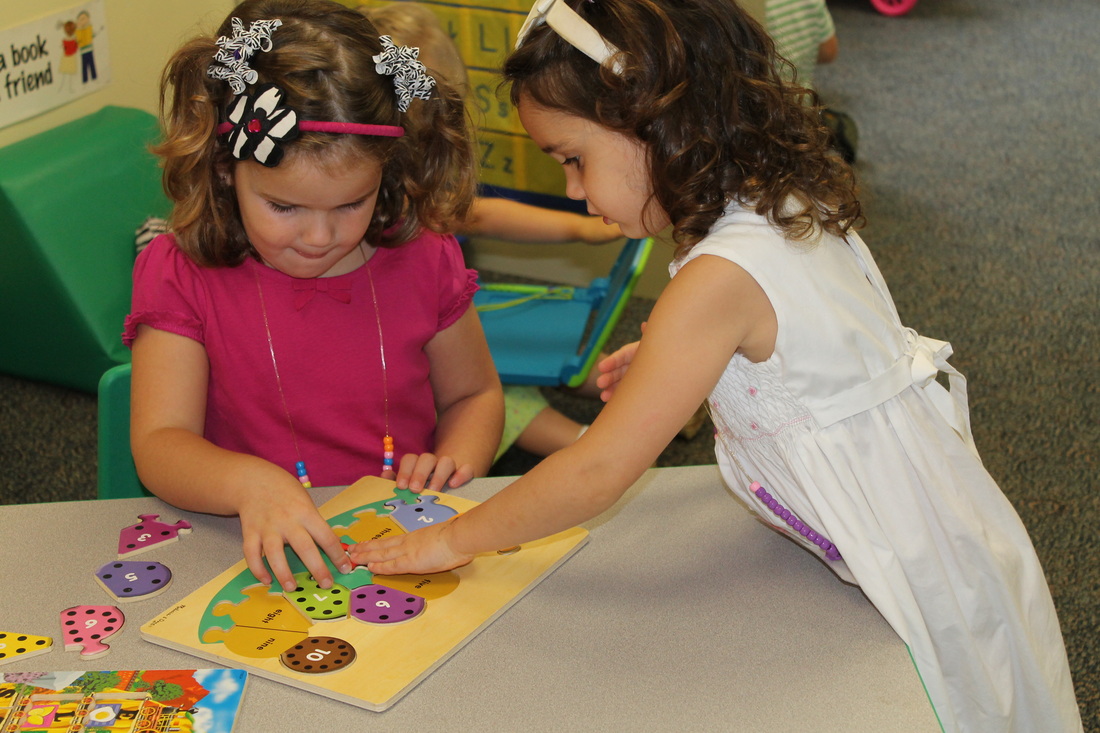 And he was right. To see her actually get to make friends was the cutest thing. She was happy and content and ready for the day.
So, day one is done and here's to hoping for a great rest of the year. It's hard to believe how fast it's all going by.
Please CLICK below for a Vote each day! Thank You So Much!