Christian and Ethan left for camp today. The camp lasts for one week but they've never been gone for that long before. They've actually never been to camp before. We wondered how dropping them off would go.
We spent the whole day yesterday packing and labeling...everything. Are you supposed to label socks? I don't know. We had their shirts, shorts, swimsuits, blankets and towels all ready though.
This packing process meant more to me than it probably should have. You see, when my brother was young and was heading off for a fun filled week of church camp, my grandma decided to check his packing before he left. She pulled everything out of his suitcase to make sure he had it all, then she re-packed his clothes...or so she thought.
However possible, she somehow managed to miss putting all of his shorts back into his suitcase. Every single pair. When my brother showed up to camp, he had the shorts he was wearing but found out later when he unpacked that there was nothing else.
T-shirts - yes. Underwear and socks - yes, but shorts? No. Try to imagine what a kid's shorts would look like after a whole week of camp in the dirt and mud while running around in the woods.
Needless to say, after packing for camp this week, we checked and re-checked to make sure Christian and Ethan had what they needed.
I hope they're doing okay.
Tonight will be their first night and I wonder if they'll get to sit around a campfire or make S'Mores.
My heart pulled towards them as they went off with their new buddies and camp counselor, even though I knew it was a good thing. I know they're having fun. It still hurt inside to see them go.
I pray that they'll have a great week of camp. I can't wait to see them again and hear how everything went...and I can only hope that they have plenty of shorts.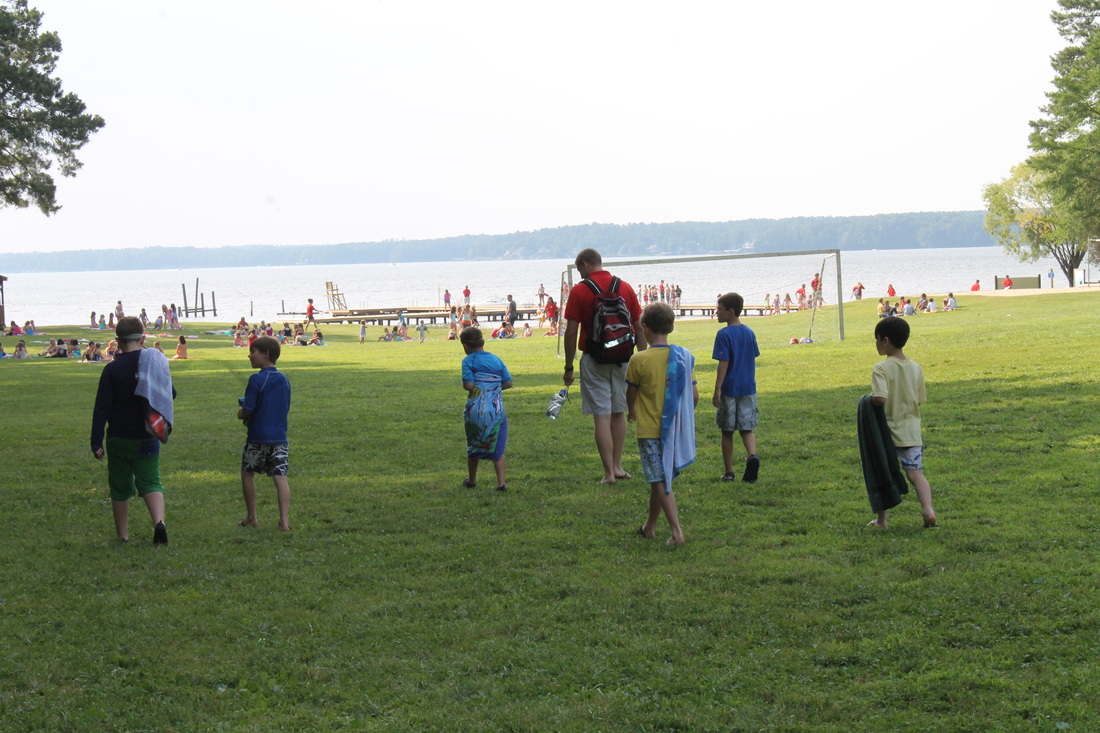 Please click the Picture of this Mama for a Vote! Thank You!