The strongest memory that I have of my grandpa from my mom's side, was that whenever we parted ways, he kissed my forehead and said, "I love you Beatty Ruth". He did this every single time...even the last time that I saw him.
My grandpa on my dad's side would open the front door of their house when we showed up and clap his hands. Then he would bend down and throw his arms wide open for us to attack him in a bear hug.
My Dad continues to build memories to this day. He's the one who held my hand as he taught me how to ice skate, ride my bike, play sports, drive a car and change a tire. He taught me to respect God and all of the wonders of His work. He showed me how to expect to be treated by treating my mom with love and respect. He prepared me to be independent and strong and when I was ready, he walked me down the aisle.
I was lucky and thankful that my husband's dad and grandfathers had taught him as well. They nurtured and guided him through life and love. He is strong in his faith and does his best to raise our children right.
Any man can have a child which may technically make them a "father". Fatherhood is much more than that though. It is raising a child and feeling a love that's without comparison. It's leading a child down the right path no matter how hard that may be.
Being a father is kissing a scratched knee, giving a high five, wrestling like a bear and handing over the keys to the car. It's being the one who keeps the nightmares away so little ones can fall back to sleep. To be a true father is to be nothing less than a hero.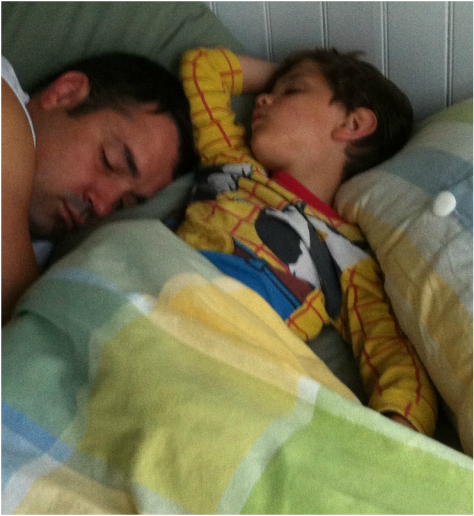 To all of the true Fathers, Thank You for everything that you do.
Please click on the picture of this Mama for a Vote! Thank You!