Dear Camp Counselor Cameron,
Last week, our eight and nine year old boys were under your care for their first week of camp...ever.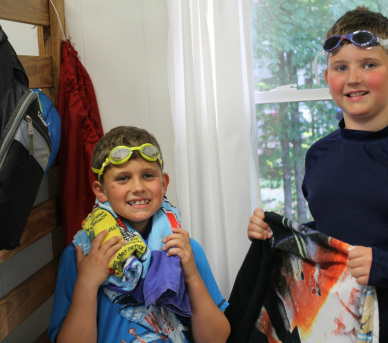 They were so excited to go. So much depended on you though. It would be their first time away from home and you would be their source of guidance and security. It's hard to drop your 'babies' off with a complete stranger hoping that everything will be okay, especially in this day and age.
Approaching the camp, I wondered if you would be the type of camp counselor with the hyped up personality using the word "Dude" in every other sentence. "Alright Camper Dudes, let's go! Awesome Little Dudes!"
My heart raced as I tried to mask my apprehension in front of the boys. Would they get scared at night? Would they be safe in the woods? Would they get homesick?
Parents often struggle with holding their children too tightly verses letting them go. Christian and Ethan could barely stand the wait for camp though - and my job was to be as excited as they were.
Parking the car and grabbing their bags and pillows, we walked towards the camp. It was hard to keep up with the boys.
Finding their cabin, the energy was high, as campers and parents scurried to nestle their bunks and living areas for the week. We turned and met you. You were the total opposite of what I had pictured. You were calm, polite and respectful. You presented yourself with a kind nature and loving spirit.
Shooting a look at my husband, I felt relief. We began to join the rest of the cabin in putting sheets and blankets on bunks as Christian and Ethan met their new buddies.
Giving quick hugs to two boys who couldn't wait to get going, we watched as they walked off with you.
It was a week of no contact. "No news is good news" and we understood that, but it's hard when you've said "Good Night" to your children every night of their lives and suddenly, you couldn't.
A week later, one look at their faces told us how everything went. There were smiles and laughter with new friends and endless amounts of stories.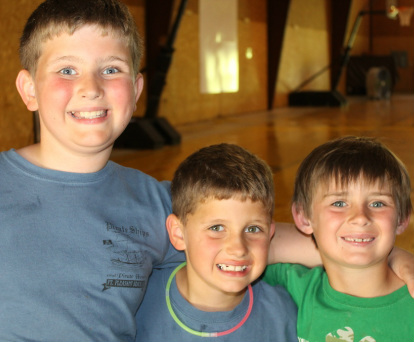 One of the first things both boys asked, was, "Can we come back again next year?!"
So Thank You Camp Counselor Cameron. Thank you for keeping them safe and secure. Thank you for making their memories full of laughter and fun. Thank you for teaching them God's word and for helping to shape their hearts.
They had the best time because of you.
If you like our little blog, Please click the picture of this Mama! Thank You!