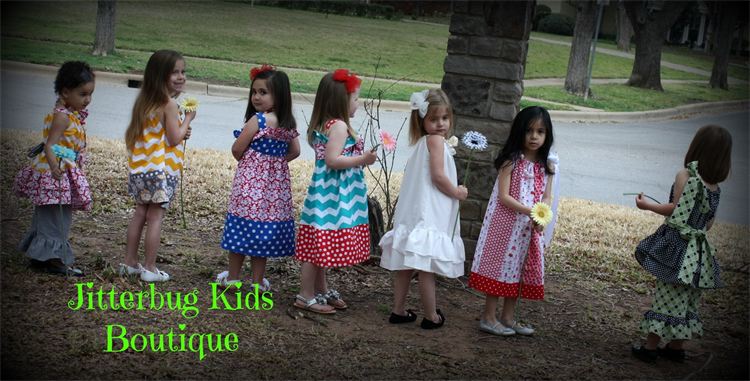 I rarely do product reviews. This adorable line named "Jitterbug Kids Boutique" from Texas is an exception. It's owned and run by a woman named Sherie who is Amazingly gifted and creative.
Her products are incredibly well made and beautifully styled.
With warm and sunny days just around the corner, "Jitterbug Kids Boutique" is offering a free giveaway for their precious "Patriotic Dress". The colors and style are perfect for the summer months and Fourth of July parties.
Simply go to their site:
http://www.jitterbugkids.com/default.html
and 'like' their facebook page.
A random winner will be drawn and contacted when
they win!