It's tough to be a little sister with three big brothers. For four years now, Lauren Elizabeth has watched her brothers in their baseball, basketball, soccer and football games. She's had to endure time after time as they've eaten cake or cupcakes at an end of the season party...only to get a "cool" trophy to add to their shelf.
It's been hard on a sister.
This Spring, Lauren was finally able to play in her very first sport...T-ball. She and her brother Preston, were on the same team.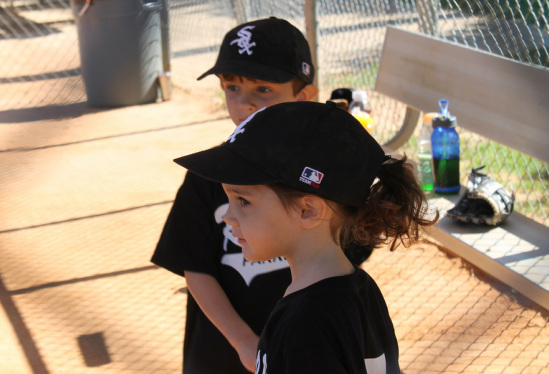 Suddenly, it was good to have a big brother. He stayed with her, helped her learn and made sure she was doing okay.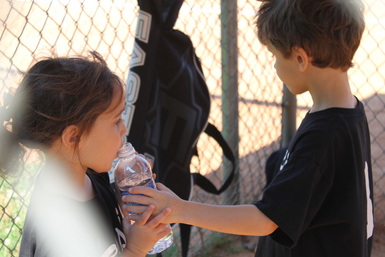 When their last game was over, Lauren ran to Preston to ask if she would finally get a trophy. They both came out of the dugout with wide eyes and hopeful expressions.
The coach gathered the team towards the picnic area to pass out cupcakes...

...then finally, he walked over with a box full of trophies. As he handed Lauren Elizabeth's to her, you would have thought it was made of gold.
To a four year old who (as she states it) has "waited her whole life for this", it probably was.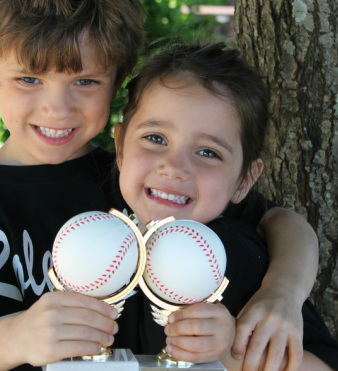 Please click everyday on the picture of this Mama for a Vote! Thank You!