Dear Colin Kaepernick,
We know this weekend you'll have your first game of the season, as the 49ers take on the Packers. You have a little fan who has been waiting all year long.
Our son Ethan is eight years old and can't wait to see you play. He watches every game, tries to copy all of your moves and even begged to play football this Fall - to try and learn how to be like you.
Each night as he falls asleep, he holds his football and asks..."How long do I have to wait until I can try out for the Niners? I want to be on Colin's team."
Ethan had his first official game yesterday and was beyond thrilled to hear the whistles blow. There were no words to describe his face as he turned to wave at us when they called his name. My heart swelled as he ran to take the field, wearing his favorite number...seven.
As one of the smaller kids on his team, he surprised us all with his intensity. He seems to have a heart and a passion that is all but palpable.
Running to the kitchen today, he sat with a pencil and paper to write a letter to you. He was so excited to tell you about his game and how he couldn't wait to see yours.
So Colin, we want to wish you the best of luck this Sunday. We will be rooting for you from afar, as a boy and his brothers run around cheering with their Dad...like many families will do.
It's hard for me to imagine though, that you'll have a bigger fan out there, than one special eight year old boy, named Ethan.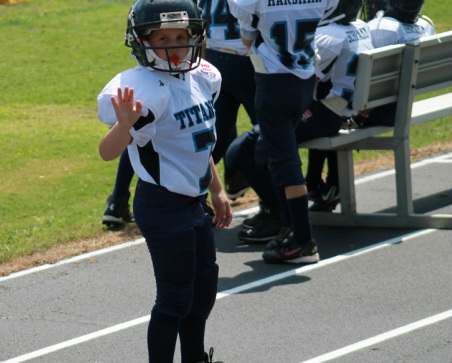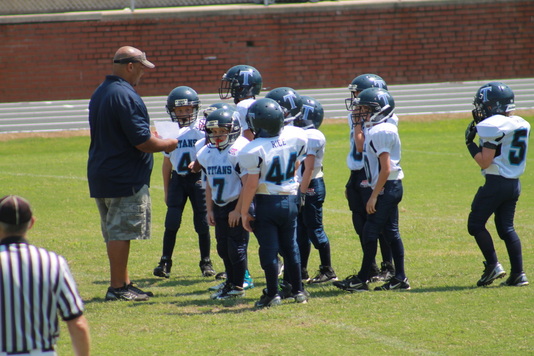 Please *Click* below for a Vote! Thank You!