There's something that happens to an eight or nine year old boy that seems to change who they are. They somehow morph into this sound producing, miniature caveman.
Gone are the days of your little four or five year old curling up in your lap. They're replaced instead, by this new form of a burping, snorting, joke telling being.
When going through some pictures that our son had drawn, we found this...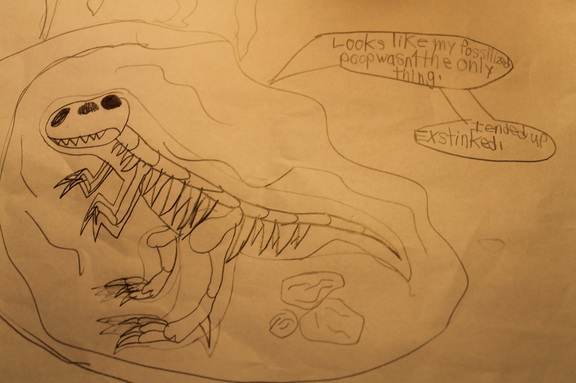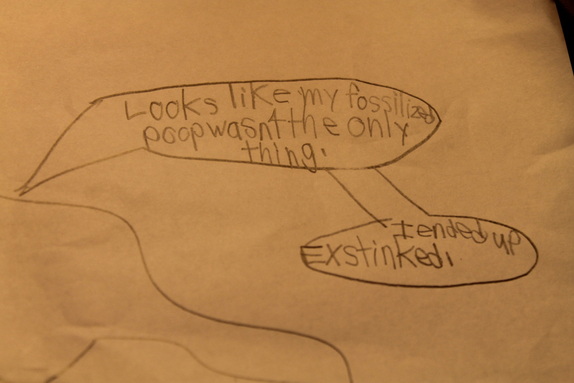 I'll give him points for creativity, but REALLY?! Half of me wanted to laugh while the other half gagged. Why do boys do this?
I grew up with a big brother so I'm glad that I was somewhat prepared for the Y-Chromosome. Having a house with three boys can be a little hard to handle though. Our living room has seen more WWF Championship wrestling matches than I could begin to count. The past year has blessed us with an indefinite amount of bugs, worms, frogs...the list goes on and on.
And then, you get this...
"Hey Mom! What do you call a boomerang that won't come back?"
"I don't know...what?"
"A STICK!" Bwahaha haha!!!
"Mom! Can you get that under there?"
"Under where?"
BAAAAAHA HA HA HA!!!
(Sadly, that one took a few minutes for me to get.)
I know this is just a phase and I'll miss this time before it's gone. I can't begin to imagine what will come next though.
Until then, I'll take as many attack hugs that I can get, knowing to cherish each one.
Gags and jokes will be replaced by girls and cars all too soon...and that will just plain (ex)stinked.
Please Click the picture of this Mama for a Vote!
Thank You!!!